As many of you already know, I'm a big fan of audio books. I love reading hard copies too but with two young children, I rarely have the time to sit and read like I used to. A couple of years ago, I took part in the GoodReads Reading Challenge and listened to many wonderful (and some so so) audio books. I listened on long car journeys, with my children, whist doing chores that I normally find boring and intolerable (think 5 baskets of washing, ironing, folding and putting away!), lying on the beach, waiting in airports while flights were delayed, on coastal and bush walks, in the bath and before bed. Friends may have even spotted me listening whilst sitting in my car in the farthest corner of my local carpark with the aircon on and coffee in hand!
As a coach, counsellor and psychotherapist, I stay on top of current thinking in the field by reading many psychology and psychotherapy books each year – however – as part of my own personal work around bringing more pleasure to my life, I took part in the GoodReads challenge to create more space for reading autobiographies (as an 80s girl, I loved riding the train to Kiama one day with Rob Low reading me his life story), novels and historical fictions, adult fairy tales and childhood favourites (I am currently listening to Anne of Green Gables – having started it on a 3 hour car journey with the kids – and LOVING it all over again!).
When I look back over my 2018 'Read' Shelf, I realise that I am fast becoming a fan of young adult fiction – probably because this genre often includes authentic, lively, vibrant, rebellious and feminist characters with the storylines delving deep into a myriad of mental health and identity issues that so many of us have suffered with at one time or another. My favourite young adult fiction this year was Because of You, one of six books shortlisted for the CBCA Book of the Year by Australian YA Author, Pip Harry. I've loved all of her books (Head of the River & I'll Tell You mine). Sorry – they are not yet available on audio!
There is sometimes a mindset belonging to those on a self-development journey that reading for any other reason than to better oneself is 'pointless' or 'a waste of time'. If you identify with this mindset, this year, I encourage you to bring more diversity and pleasure to your bookshelf.
Because I often listen to free audio books via my local library app, I've read books that I wouldn't normally choose whilst waiting for my first choice to become available – I can't recommend this highly enough – it's a great way to challenge your perceptions, broaden your horizons and develop qualities such as empathy for others.
If you have a love of reading, head on over to my professional profile and friend me on GoodReads – I have created an extensive list of bookshelves for you to follow.
It was hard to choose but here are my Top 21 Audio Books of 2018
*Please note that reviews may contain spoilers*
My Top Non-Fiction Audio Books in 2018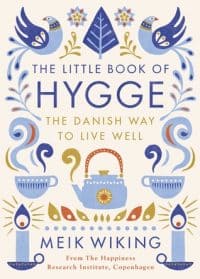 The Little Book of Hygge: The Danish Way to Live Well by Meik Wiking
"The Little Book of Hygge is a small collection of everything that is right in the world. Hygge is a term that doesn't have a literal translation in many languages, but it is a concept that everyone is familiar with: that sense of warmth, comfort, cosiness, belonging, safety."
What a delight it was to arrive at an AirBnB in the Byron Hinterland earlier this year and to find The Little Book of Hygge resting on the bedside table! Apt considering my cottage was totally hygge; oozing cosiness, intimacy and warmth with beautiful cushions, rugs, throws and decorative wall art! I lounged around with a warm cup of Hinterland tea and gushed over every page!
I loved this little gem so much, I had to get myself a copy. The audio book was great and the narration by Wiking in his Danish accent brought a whole new level of atmosphere but I must admit, I preferred the hard copy with its beautiful images and easy reference to the Danish recipes and helpful hints on how to bring more hygge into daily life. This book will nourish your soul self and would make a lovely gift.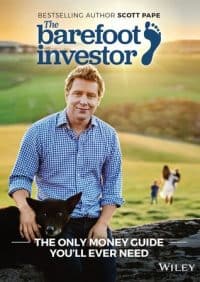 The Barefoot Investor: The Only Money Guide You'll Ever Need & The Barefoot Investor for Families by Scott Pape
As a long-term follower of the Dave Ramsey Podcast and Baby Steps – The Barefoot Investor provides a very Australian take on managing money and finances. I prefer the Dave Ramsay hard-line approach to getting out of debt over Barefoot's casual stance, nevertheless, this and Barefoot Investor for Families provide step by step formulas for getting out of debt, investing and retirement. Both books should be compulsory reading for all children before they leave home.
Read by the author, the audio book is humorous and uplifting for what could easily be an extremely boring topic. I did rush out and purchase hard copies also so that I could highlight my next steps!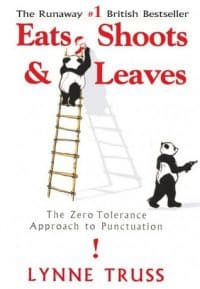 Eats Shoots and Leaves: The Zero Tolerance Approach to Punctuation by Lynne Truss
I recently came across this audio book whilst searching through hundreds of CDs for our garage sale. As someone who left school at 14 and 9 months (as soon as I was legally allowed!), I admit to googling punctuation websites such as Grammar Girl, often.
This book about when to use commas, apostrophes, colons, semi-colons, and exclamation marks was laugh out loud funny; hilariously so. I highly recommend it on audio, read by the author in a very posh English accent!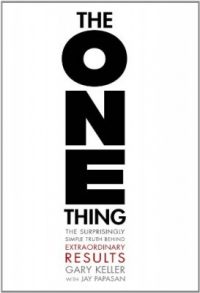 The One Thing: The Surprisingly Simple Truth Behind Extraordinary Results by Gary Keller & Jay Papasan
It's not often that I rate self-help books 5 stars these days but I did this one! The One Thing provides the reader with a tremendously straight-forward concept – stop multitasking and focus on your one big thing. Your one thing is the thing that moves you the closest or the fastest toward your goal. A very useful book that I have thought of consistently when I feel overwhelmed when choosing which ideas to translate into action.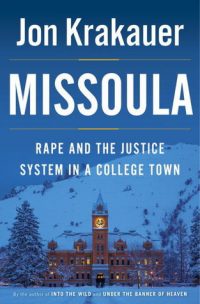 Missoula: Rape and the Justice System in a College Town by Jon Krakauer
2018 was the year that the #MeToo movement found its voice. Rape is the most under reported, prevalent, violent crime against women and approximately seven out of 10 sexual assaults are committed by someone known to the victim, such as in the case of intimate partner sexual violence or acquaintance rape.
This powerful book exposes the sexual assault and rape culture that plagues many university campuses, in this instance, the University of Missoula, Montana. Missoula recounts the stories of three young women, two of them were raped while they slept or were slipping in and out of consciousness. Both the Missoula Police Department and the Missoula Attorney's office mishandled so many sexual assault cases that it prompted the Department of Justice to open an investigation, creating a legal and political firestorm that lasted several years. Reading this book will make you furious but it is a must read for all men and women, particularly those heading off to college.
Once you've read Missoula, head on over to Attorney General, Kirsten Pabst's social media page and let her know your thoughts about the way these cases were handled. Beware, she has a habit of deleting and banning anyone who has a voice about the way she handled heinous crimes!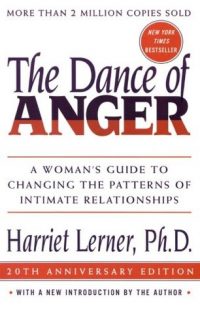 The Dance of Anger by Harriet Lerner
"Anger is a signal and one worth listening to" writes Dr. Harriet Lerner, in her renowned classic that has transformed the lives of millions of readers. While anger deserves attention and respect, women still learn to silence their anger, to deny it entirely, or to vent it in a way that leaves them feeling helpless and powerless. In this engaging and eminently wise book, Dr. Lerner teaches women to identify the true sources of their anger and to use anger as a powerful vehicle for creating lasting change. A must read for all women (and men!).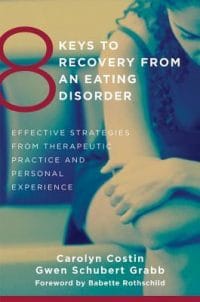 8 Keys to Recovery from an Eating Disorder: Effective Strategies from Therapeutic Practice and Personal Experience by Carolyn Costin and Gwen Schubert
For the whole of 2018, I have been in training and supervision with Carolyn Costin – this book, one of our core texts, is without a doubt one of the best books out there to help anyone who has suffered with an eating disorder. It is also a highly useful book for family and friends to deepen their understanding of eating disorders. Carolyn's other book, Your Dieting Daughter, is also a wonderful resource for parents (I read the hard copy this year).
With great compassion and clinical expertise, Costin and Grabb walk readers through the ins and outs of the recovery process, describing what therapy entails, clarifying the common associated emotions such as fear, guilt, and shame, and most of all, providing motivation to seek help if you have been discouraged, resistant, or afraid.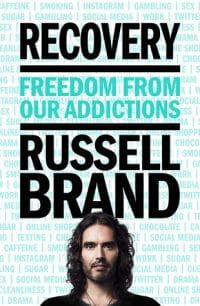 Recovery: Freedom From Our Addictions by Russell Brand
The 12 step-model for recovery is not for everyone and I didn't always agree with everything theoretically written in this book, nevertheless, I will say that this book will save many people's lives. It is a highly accessible, practical and an enjoyable read about a terribly painful topic.
Russell Brand is so likeable and funny – excellent storytelling on the audio version read by Russell himself.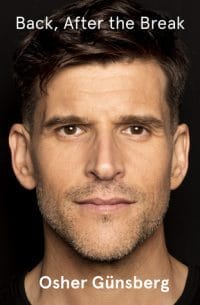 Back, After the Break by Osher Gunsberg
This book is a raw, revealing and heartfelt memoir from one of Australia's most well-known celebrities. Osher recounts his life story and does so in this audio book with much authenticity, vulnerability and humour.
Although I don't subscribe to the medical/illness/disease model in regards to addiction, anxiety, depression and eating disorders – this is a deep and extremely valuable book about the long journey back from complex and intergenerational trauma, and from the brink of one's sense of brokenness. I did find myself feeling frustrated at times in relation to the obvious limitations of the medical and cognitive behavioural approach. Would also have loved more of an exploration around self-compassion and self-acceptance to do with his weight and other life struggles. Nevertheless – Osher is a wonderful advocate for psychotherapy throughout the book and an inspiration to those suffering similar issues.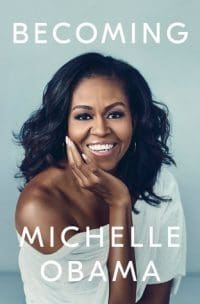 "And here I am, in this new place, with a lot I want to say."
Michelle Obama's memoir is full of warmth, emotion, humour, and tales of empowerment. This book is a candid and fascinating insight into her life inside and outside of the White House; her childhood growing up in Chicago and being alone for the first time in her new Washington home; the everyday drain of being in a deep minority at Princeton University, where she writes that the black kids stood out like "poppy seeds in a bowl of rice"; her relationship with the charismatic Barak Obama; the inadequacy she felt throughout an emotionally painful miscarriage and IVF treatment; becoming a mother and being a powerful role model for her daughters Malia and Sasha. The audio version is beautifully read by Michelle.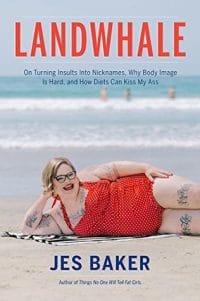 Landwhale: On Turning Insults Into Nicknames, Why Body Image Is Hard, and How Diets Can Kiss My Ass by Jes Baker
This memoir is as authentic and brave as they come. Landwhale is a raw look at Jess Baker's life story, her battle with weight, diet culture and the fat shaming that she and anyone else in a big body had no doubt experienced. We need to hear more voices like Jes– what she has to say is much needed to challenge the status quo in a fat phobic world.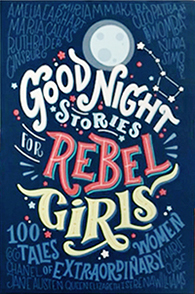 Good Night Stories for Rebel Girls: 100 Tales of Extraordinary Women by Elena Favilli and Francesca Cavallo
Good Night Stories for Rebel Girls is described as a children's book packed with 100 bedtime stories about the life of 100 extraordinary women from the past and the present. BUT… it is so much more than that; the role models are plentiful, the history is fascinating, the audio is good and the illustrations in the hard copy are stunning. We can all learn from this book! Just as great is the more recent Stories for Boys Who Dare to be Different by Ben Brooks and Quinton Winter.
My Top Fiction Audio Books 2018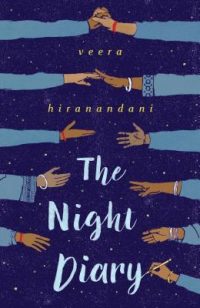 The Night Diary by Veera Hiranandani
I mourned the end of this book from the moment I finished listening to it. One GoodReads reviewer wrote, "The book I FUCKING DESERVE." I can't agree more!
Written in diary style, The Night Diary is a moving story about a young girl searching for peace, identity, family and home. The language is lyrical and evocative. With food being central to Nisha's story, and cooking a source of comfort for her in the face of suffering, the descriptions of split pea dhal, pakoras and light and airy puris had me reaching for my recently acquired India CookBook. The narration on this book is stunning. My long-term love affair with novels set in India continues.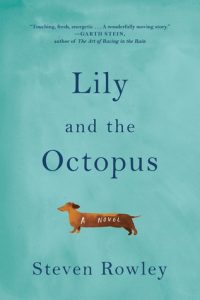 Lily & the Octopus by Steven Rowley
If there is only one audio book you ever listen to – make it this one – Michael Urie (from Ugly Betty and The Good Wife) had me in laugh out loud hysterics one minute and sobbing my heart out the next. I literally had to pull the car over and have a VERY LONG CRY.
Lily and the Octopus happens to be a story about an ageing dog with a tumor (the octopus). And…it is so much more than that; it's a beautiful love story between Ted and Lily. This book will remind you how it feels to love deeply, how difficult letting go can be, and how the fight for those we love is the greatest fight of all.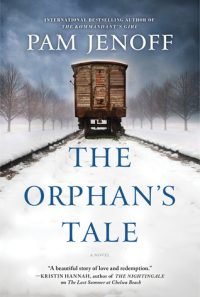 The Orphan's Tale by Pam Jenoff
I'm obsessed with historical fiction and this is a good one; WWII experienced through the unique perspective of a travelling German circus. The Orphan's Tale is a powerful story about the friendship and sorrow between two women aerialists. It touches on the joy of flying and the fear of letting go, survival and sacrifice, friendship, love and dependency, and bearing suffering as the characters world as they know it burns down around them. The narrator brought this story to life with much suspense and vocal intensity.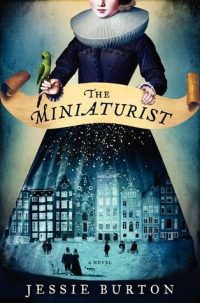 The Miniaturist by Jessie Burton
Set in Amsterdam in the late 1600s, The Miniaturist is a bleak, dark and sad story, exceptionally written and narrated. I was totally moved by the story and intrigued by the characters and their secrets. There is a reason Waterstones named this as their book of the year in 2014. The Miniaturist was subsequently made into a TV mini-series which is also worth a go.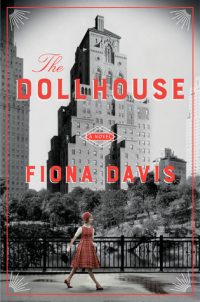 There is nothing I love more than a book set in New York City! The Dollhouse (located at 140 East 63rd St., at Lexington Ave) is a historical fiction based on "New York City's glamorous Barbizon Hotel for Women, where in the 1930s through to the 1970s a generation of aspiring actors, models, secretaries, writers and editors lived side by side while attempting to climb their way to high society and fairy-tale success." The Barbizon was symbolic of the social and cultural change taking place as women began to gain more independence by travelling to New York City for work opportunities, whilst still wanting a "safe retreat" that felt like home. Previous occupants include Joan Crawford, Grace Kelly, Candice Bergen, Liza Minelli, Sylvia Plath and Ali McGraw.
This mystery weaves two women's stories from 1952 and 2016. If you love NYC, you'll be transported straight there via this captivating audio book.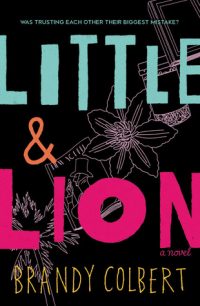 Little and Lion by Brandy Colbert
I discovered this heart-warming young adult fiction when searching for trip fiction prior to a holiday to Los Angeles.
Set in Los Angeles, Little and Lion is a California Dreaming kind of book; analogous to song, it reminded me of looking for comfort (in the LA sun) because one's current situation is messed up (and grey). This book handles some tough issues in a truly sensitive way – it's about transitions, diversity, relationships, finding one's place, sexuality and a search for identity. Thoroughly enjoyed the narrator. Little and Lion should be compulsory reading in all high-schools.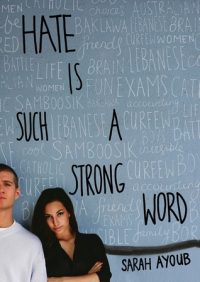 Hate is Such a Strong Word is Sarah Ayoub's debut novel.
If this book is not required reading in all Australian high schools – it should be. It offers a highly dramatized and lively insight into growing up Australian Lebanese and 17-year-old Sophie Kazzi's search for self-identity. Hate is Such a Strong Word addresses relevant teenage themes including, finding one's voice, relationships, psychological separation from family, fitting in, sexism and bullying.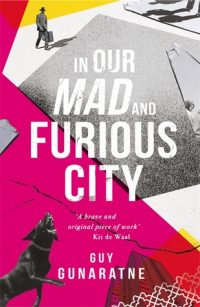 In Our Mad and Furious City by Guy Gunaratne
"Was an ugliness in this Britain, I feel it then. But I had not learn it yet. I had learn to drink a bitter, smoke a weed, learn to work and play lairy, but not that. To see it there writ across the brick, it have me numb and leave me feeling a sorta deep-down shame. Sorta shame the Lord give you when you love a wretched thing. Was how it feel like when I realise that this Britain did not love me back, no matter how much I feel for it."
There are many Londons – this book is one of them. Do yourself a big favour and listen on audio; poetic, rhythmic and lyrical – it transported me straight back to much of my early 20s, living smack bang in the middle of one of the most notorious estates in the UK (the Aylesbury Estate in South East London).
In Our Mad and Furious City offers the reader an insight into the lives of 5 immigrants living on a council estate in London as racial tensions and riots are breaking out. This book is about a search for belonging amongst inhospitableness.
No surprise that In Our Mad and Furious City was shortlisted for the Goldsmiths Prize 2018 and long listed for the Man Booker Prize 2018.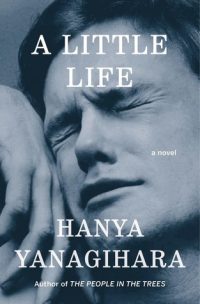 A Little Life by Hanya Yanagihara
You only get a first read once – this is THAT book! A Little Life resides in my home library on my Post Book Blues Shelf next to A Suitable Boy by Vikram Seth and A Fine Balance by Rohinton Mistry. Just because these reads are fictional, does not make the loss any less real!
This 800+ page book will send you plummeting into some extremely dark and excruciatingly painful places. It's a tragic tale, centred around Jude's childhood abandonment, abuse and trauma history, his chronic low self-worth and subsequent descent into a life of abusive relationships, substance abuse and self-harm. There are so many enablers and abusers in this story that it made me want to scream. As someone in recovery from many of the issues written about in this book and as psychotherapist working with women who have suffered similar traumas, Hanya Yanagihara's masterpiece is a "vivid, hyperreal portrait of human existence that demands intense emotional investment" (SMH).
Once you've listened/read the book, relive Jude & JB & Willam & Malcolm and NYC via the A Little Life Instagram feed.
Do you have any favourite audio books from 2018? I'd love to hear about them – please add in the comments. Likewise, any opinions regarding the above are more than welcome.