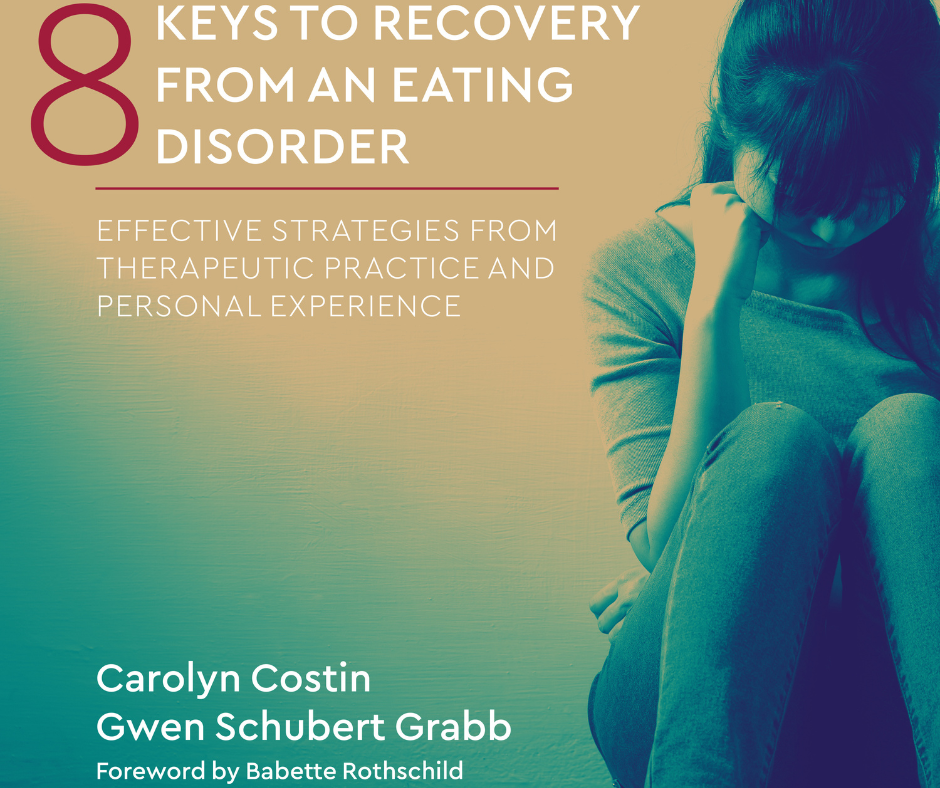 CAROLYN COSTIN 8 KEYS TO RECOVERY FROM AN EATING DISORDER COACHING PROGRAM
Do you feel crazy around food?
Are you fed up of dieting? …and fed up of falling off diets?
Do you obsess about good or bad, healthy or unhealthy food choices?
Do you suffer with comfort, binge, emotional or overeating?
Is your mood dependent on Fitbit or the scales?
Do you fat shame and hate your body?
Do you fantasize about how you will be happy when you lose weight?
Then you have landed at the right place!
WHO IS THE CAROLYN COSTIN 8 KEYS TO RECOVERY FROM AN EATING DISORDER COACHING PROGRAM FOR?
This 1-1 coaching program is for women 16 years + and who are motivated to reclaim their life and recover from their disordered eating.
If you answered yes to one or more of the above questions, then my Carolyn Costin 8 Keys To Recovery From An Eating Disorder, 10-Week Coaching Program is for you. This program is for you if you are longing to transform your relationship with food and your body. Our work together will provide you with the space to deepen your relationship with your true self which will help you to heal your eating disorder self.
These sessions will also be useful to you if you have just completed an inpatient treatment and are looking for weekly support to keep your recovery momentum going.
HOW DOES THE CAROLYN COSTIN 8 KEYS TO RECOVERY FROM AN EATING DISORDER COACHING PROGRAM WORK?
I am a Certified Carolyn Costin Eating Disorder Coach and a Qualified Eating Psychology Coach. Join me for 10 x 1-1, weekly coaching sessions as we explore Carolyn Costin's 8 Keys To Recovery From An Eating Disorder. There are two components to our work together – the weekly sessions and the weekly at home self-reflection exercises.
The Structure of the Weekly Sessions:
Week 1: Getting to know you & your disordered eating history
Week 2: Motivation, patience & hope
Week 3: Your healthy self will heal your eating disorder self
Week 4: It's not about the food
Week 5: Feel your feelings, challenge your thoughts
Week 6: It is about the food
Week 7: Changing your behaviours
Week 8: Reaching out to people rather than your eating disorder
Week 9: Finding value, meaning & purpose in life
Week 10: Ending
Self-Reflection & Journalling at Home:
Each week you will have reading and journalling exercises to complete before the next session. These activities will help you to connect with your 'healthy self' and will develop your capacity for self-reflection – an important tool in your ongoing eating disorder recovery.
WHY WORK WITH ME?
I have been recovered from bulimia for over 25 years (You can listen to my recovery journey on my Soul Sessions with Jodie Gale podcast) and have been supporting women with their disordered eating recovery for over 20 years. Several years ago I qualified as a Carolyn Costin Eating Disorder Coach & an Eating Psychology Coach – I weave this into my work as a Registered Clinical Psychotherapist® so my style of coaching is therapeutic, deep and transformational. I take a holistic, forward thinking and soulful approach which is based in Psychosynthesis, Health at Every Size, Dynamic Eating Psychology, Mind-Body Nutrition and Eating Disorder Coaching. You can read my full bio here.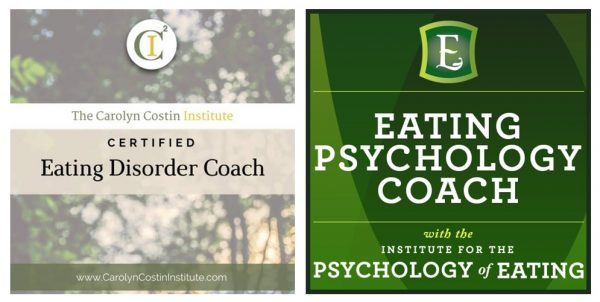 UPCOMING DATES AND AVAILABILITY
Please contact me to schedule your first session.
VENUE
Allambie Heights, Sydney, Australia in person or via ZOOM
Public transport is available via the 280 buses from Chatswood to Warringah Mall or the 142 from Manly to the Skyline shops.
INVESTMENT & INCLUSIONS
The 10-Week Carolyn Costin 8 Keys to Eating Disorder Recovery Program is $2500.00 and includes:
1 x 90-minute initial getting to know you session
8 x 50-minute weekly sessions
1 x 90-minute ending session
10 x mid-week text check-ins
1 x Kindle Edition 8 Keys to Recovery from an Eating Disorder Recovery
1 x Kindle Edition 8 Keys to Recovery from an Eating Disorder Recovery Workbook
THE 8 KEYS COACHING SESSIONS ARE A STARTING POINT FOR YOUR RECOVERY PROCESS – YOU WILL ALSO TAKE-HOME AWARENESS AND TOOLS TO HELP YOU WITH:
Healing and freedom from your past
Connecting with a sense of value, meaning and purpose
Recognising and building upon your existing strengths
Learning how to nourish your body, feelings, mind and soul
Building a tool-box of coping, mindfulness and self-care skills
Making healthy long-lasting changes
Changing unhealthy thought patterns
Journaling and symbolic artwork as tools for self-care and self-expression