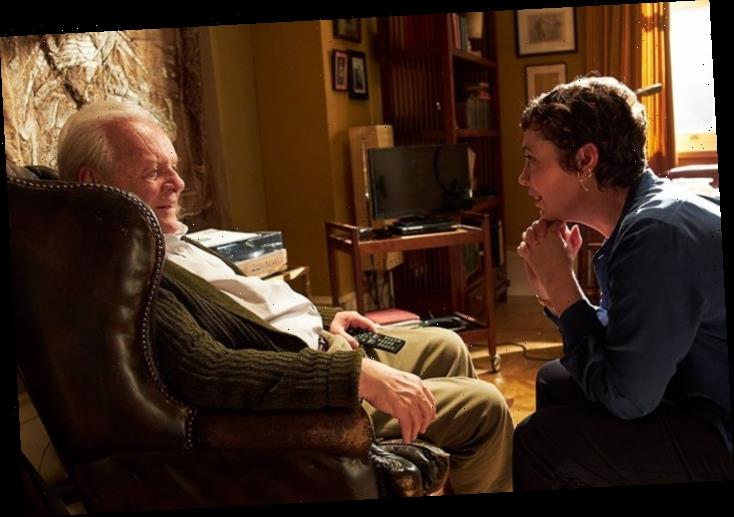 In my counselling and psychotherapy practice working with women, trauma, disordered eating and the trance of unworthiness – it doesn't take long before the father-daughter relationship enters the therapy space.
Daughters who have experienced abandonment, abuse, emotional neglect, a lack of attunement and unavailability often discover that their father's needs (or someone else's in the family) were primary to the theirs. This is almost always unconscious and due to the primary caregivers' own early childhood attachment, complex and developmental trauma history.
In therapy much of the long-term work is learning how to re-mother and re-father the wounded child within; the little girl whose feelings and needs were never front and centre.
Here I've rounded up a collection of movies and TV series depicting the many facets of fatherhood and the father-daughter relationship.
Movie therapy is a creative tool to help you work through your father-daughter relationship struggles. If you have a therapist, try taking your movies, characters, screen locations, and the music to explore in your therapy. If you don't have a therapist, you might want to journal using some of these movie therapy journaling prompts. When watching movies that have abusive, absent or neglectful fathers, note how you might continue to treat yourself in this way. When watching movies with good enough fathers, take as much time as you need to acknowledge that which you missed out on, work with how you might embrace the qualities and utilize them in your own reparenting work.
50+ On-Screen Fathers and Daughters: A collection of movies and TV series showing the many facets of fatherhood and father-daughter relationships
Cinderella
A classical fairy-tale about a young girl who suffers an absent father.
Absent
Absent, dives deep into the lives of those who have grown up not knowing their father and who question, 'Am I good enough?
Finding 'Ohana
While visiting their father in Hawaii one summer, two siblings go on a hunt for a lost treasure and end up learning about their family heritage along the way.
Taken 
Taken explores the father-daughter relationship, showing the fragile side of a father.
Dad Wanted
After Blanca's father tragically passed away in an accident, her grief-stricken mother forbids her from partaking in her adventurous passion — motocross.
Dangal
Dangal tells the story of a father who is desperate to have sons so they can fulfill his dreams and legacy as a champion wrestler. But he's in for a quadruple twist of fate when he has four daughters instead.
A Star is Born
A Star is Born is about Ally's rise to stardom and her relationship with Jackson. Ally isn't exactly thrilled about living at home with her father. Read my full review here.
Grace is Gone
Upon hearing his wife was killed in the Iraq war, a father takes his two daughters on a road trip.
First Match
Fifteen-year-old Monique lives a difficult life in Brooklyn's Brownsville and is deeply affected by years in the foster care system. After a series of unfortunate choices, she joins the boy's high school wrestling team while trying to manage a relationship with her estranged father.
Mr Church
Mr. Church tells the story of a unique friendship that develops when a little girl and her dying mother retain the services of a talented cook – Henry Joseph Church. What begins as a six month arrangement instead spans into fifteen years and creates a family bond that lasts forever.
Proof
In this movie, Claire has to deal with her father becoming less and less coherent and losing his mind.
Fierce
A young singer demolishes a singing competition show with the goal of meeting her father, who just happens to be one of the judges.
Low Down
A look at the life of pianist Joe Albany from the perspective of his young daughter, as she watches him contend with his drug addiction during the 1970s jazz scene.
Wildlike
An obvious connection forms between Rene, a compassionate and giving man and Mackenzie who is in dire need of a father figure after losing her own.
King of California
An unstable dad who after getting out of a mental institution tries to convince his daughter that there's Spanish gold buried somewhere under suburbia.
Brave
An apple doesn't fall from a tree. Like her father, she's more interested in fighting and battles than she is in finding a suitor.
War of the Worlds
War of the Worlds is about a father taking care of his children whilst struggling for survival.
Interstellar 
Is a portrayal of an emotional story of a father trying to re-unite with his daughter in the face of insurmountable odds.
Descendants
This movie deals with complex relational dynamics whilst Matt – a newly single father – raises his two teenage daughters.
Despicable Me
In "Despicable Me," the story's protagonist, Felonius Gru, grows as a character and learns to love his three adopted children: Margo, Agnes and Edith.
Somewhere
This story of father-daughter bonding is auto-biographical to Sofia Copplola's own childhood when she used to accompany her father, the legendary Francis Ford Coppola, to different hotels and film sets.
Once We Were Warriors
Daughter Grace, keeps a journal in which she chronicles the events of living with the abuse of a violent and neglectful father.
Gifted
Frank, a single man raising his child prodigy niece Mary, is drawn into a custody battle with his mother.
The Parent Trap
Identical twins Annie and Hallie, separated at birth and each raised by one of their biological parents, discover each other for the first time at summer camp and make a plan to bring their wayward parents back together.
Southpaw
After a fatal incident sends him on a rampant path of destruction, a champion boxer fights to get custody of his daughter and revive his professional career.
Dreamer
Cale Crane catalyzes the rescue and rehabilitation of Sonador, a race horse with a broken leg.
Trouble with the Curb
A daughter tries to remedy her dysfunctional relationship with her ailing father, by helping him in a recruiting trip which could be his last.
The Game Plan
An NFL quarterback living the bachelor lifestyle discovers that he has an 8-year-old daughter from a previous relationship.
Annie
A young orphan is taken in by a rich entrepreneur, much to the chagrin of the cantankerous woman who runs the orphanage.
Definitely, Maybe
A political consultant tries to explain his impending divorce and past relationships to his 11-year-old daughter.
Million Dollar Baby
A determined woman works with a hardened boxing trainer to become a professional.
I am Sam
A mentally handicapped man fights for custody of his 7-year-old daughter and in the process teaches his cold-hearted lawyer the value of love and family.
Amélie
Amélie is a story about a girl named Amélie whose childhood was suppressed by her Father's mistaken concerns of a heart defect.
Nims island
A young girl inhabits an isolated island with her scientist father and communicates with a reclusive author of the novel she's reading.
Man on Fire
In Mexico City, a former CIA operative swears vengeance on those who committed an unspeakable act against the family he was hired to protect.
Beauty and the Beast
Raised by her father, Belle is smart, kind-spirited, and self-assured woman who isn't scared of anything!
What a Girl Wants
A teenager learns that her father is a wealthy British politician running for office. Although she is eager to find him, she realizes it could cause a scandal and cost him the election.
Meet Joe Black
Death, who takes the form of a young man, falls in love with his guide's daughter.
Father of the Bride
With his daughter's wedding approaching, a father finds himself reluctant to let go.
Jersey Girl
A widower must look after his precocious daughter and rebuild his life and career after he's sidelined by an unexpected tragedy and a personal blowup.
Hanna
A sixteen-year-old girl who was raised by her father to be the perfect assassin is dispatched on a mission across Europe.
Chasing Liberty
Anna wants to be like other girls her age (18): date a guy etc. but she's the US president's daughter and always guarded.
Three Men and a Baby
Three bachelors find themselves forced to take care of a baby girl left by one of the guys' girlfriends.
Mamma Mia
The story of a bride-to-be trying to find her real father told using hit songs by the popular 1970s group ABBA.
The Glass Castle
A young girl comes of age in a dysfunctional family of nonconformist nomads with an alcoholic father.
Fathers & Daughters
A Pulitzer-winning writer grapples with being a widower and father after a mental breakdown, while, 27 years later, his grown daughter struggles to forge connections of her own.
Meet the Parents
Male nurse Greg Focker meets his girlfriend's parents before proposing, but her suspicious father is every date's worst nightmare.
The Man from Snowy River
Jessica is a young feminist, who demands respect from both her father and the man she loves – but the film is all about the limits of equality.
The Ballad of Jack and Rose
Things take a complicated turn when Jack invites his girlfriend and her two sons to live with him and his daughter.
Like Father
An estranged father, unexpectedly, becomes a part of a journey.
On Golden Pond
On Golden Pond is about a father attempting to repair a strained relationship with his daughter.
Leave No trace
An Iraqi war veteran takes his 13-year-old daughter to live isolation for some time. One day, they are discovered, and life takes an erratic turn for them.
Paper Moon
Featuring the real-life father-daughter pair of Ryan O'Neal and Tatum O'Neal, this film shows the story of a con-man who tries to dupe people by pretending to be the father of a recently orphaned girl.
To Kill a Mockingbird
While there are a lot of things that make 'To Kill a Mocking Bird' a classic, one of the best things about it is the relationship between Atticus and Scout.
Mulan
Mulan's heroics emulate her father and because she has been taught to be courageous, she has the strength to pursue into an unknown area.
He Named Me Malala
Ziauddin Yousafzai, father of Pakistan's teenage Nobel peace laureate Malala Yousafzai named her after the Afghan folk heroine Malalai – a Joan of Arc figure who rallied Pashtun fighters against the British in 1880. Inspiring, deeply affecting documentary explores this teen icon's life.
Fatherhood
Fatherhood is about a new father who struggles to raise his daughter after the sudden death of his wife.
Leave No Trace
A father and his thirteen-year-old daughter are living an ideal existence in a vast urban park in Portland, Oregon when a small mistake derails their live.
The Father
A man refuses all assistance from his daughter as he ages. As he tries to make sense of his changing life circumstances, he begins to doubt his loved ones, his own mind and even the fabric of his reality.
Look at Me
Look at me is about an egotistical father and his classical singer daughter.
The Princess Diaries
Mia Thermopolis (Anne Hathaway), an awkward San Francisco teenager, learns about her deceased father.