WHAT ARE SOUL SESSIONS?
SOUL sessions are a rare opportunity for you to take some time in with yourself, silence the busy mind, switch from the external to the internal, develop your internal GPS and discover what it is that your soul self is truly longing for.
Regardless of where in your life you need direction or guidance, the answer is deep inside of you – SOUL sessions will help you to get in touch with, cultivate and express your inherent creativity and wisdom.
SOUL sessions are perfect for women who would like to do some short-term, creative soul work and for those on my counselling and psychotherapy wait-list as a 'getting to know you'.
WHAT DO SOUL SESSIONS INVOLVE?
SOUL sessions are based around a creative visualisation.
"Change does not occur on superficial levels, through mere 'positive thinking'. It involves exploring, discovering, and changing our most basic attitudes to life. Learning to use creative visualisation can become an experience of deep and meaningful growth ." – Gawain, 1995
Creative visualisation is a powerful tool used to access beyond the concretized mind and any negative thoughts that are holding you back from achieving your health and well-being goals.
Your creative visualisation will focus on one of the following:
a specific issue
vision, intentions and goals for the New Year
your life as a whole
Some of the areas you might wish to explore but are not limited to:
feeling anger, anxiety, depression, overwhelm or stress
recovering from co-dependency or an addiction
expressing creativity/or a creative project
being present, authentic and living a more soulful life
parenting from a foundation of connection
finding your ideal career
abundance, finances and money
accessing your internal compass and centre
eating, weight and body image concerns
letting go of busy and perfectionism
radical self-care
mother-daughter / father-daughter relationship intensive
relationships with partner, family, friends or colleagues
building self-esteem, self-confidence, self-worth
Spiritual, existential, climate or COVID induced crisis
finding value, meaning and purpose in life
creating a vision board for the New Year
WHAT ARE THE BENEFITS OF SOUL SESSIONS?
You will explore experientially how your life energy gets stuck in unhealthy patterns and what it is that sabotages or gets in your way of achieving your health and well-being, dreams and goals.
You will experience a guided meditation, a tool that you can continue to use at home.
You will connect with your intentions, new ideas, opportunities, hopes, dreams and passions.
You will get in touch and express creatively through the use of art therapy – don't worry; you don't have to be Frida Kahlo!
You will foster your authentic self and SOUL qualities such as self-acceptance, self-care, self-compassion and self-love.
SOUL SESSIONS ARE A STARTING POINT  FOR YOUR CREATIVE PROCESS  – YOU WILL ALSO TAKE HOME WITH YOU AWARENESS AND TOOLS TO HELP YOU WITH:
Healing and freedom from your past
Connecting with a sense of value, meaning and purpose
Recognising and building upon your existing strengths
Learning how to nourish your body, feelings, mind and soul
Building a tool-box of coping, life, mindfulness and self-care skills
Making healthy long-lasting changes
Changing unhealthy thought patterns
Journaling and symbolic artwork as tools for self-care and self-expression
WHAT WOMEN ARE SAYING ABOUT THEIR SOUL SESSIONS WITH JODIE…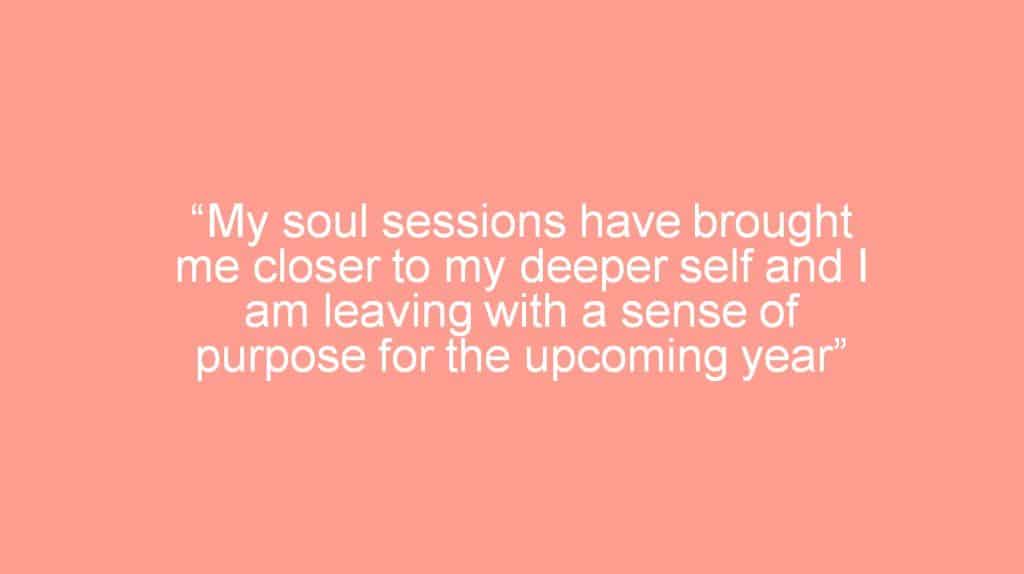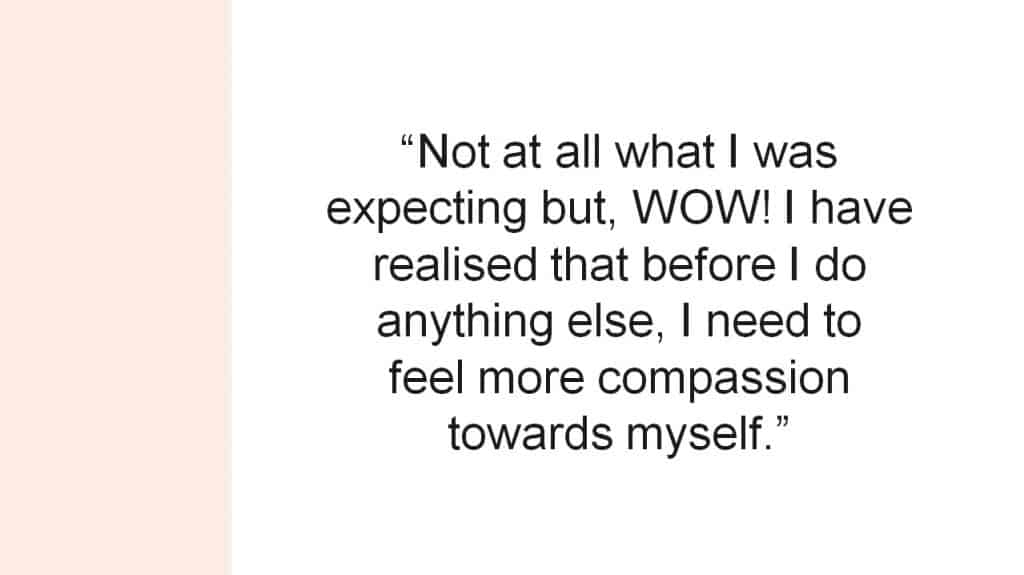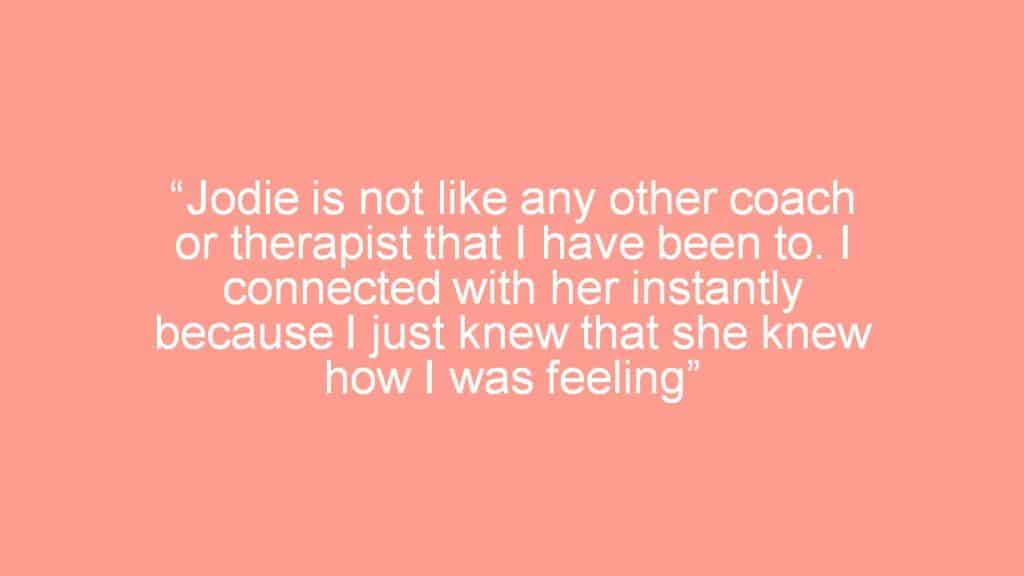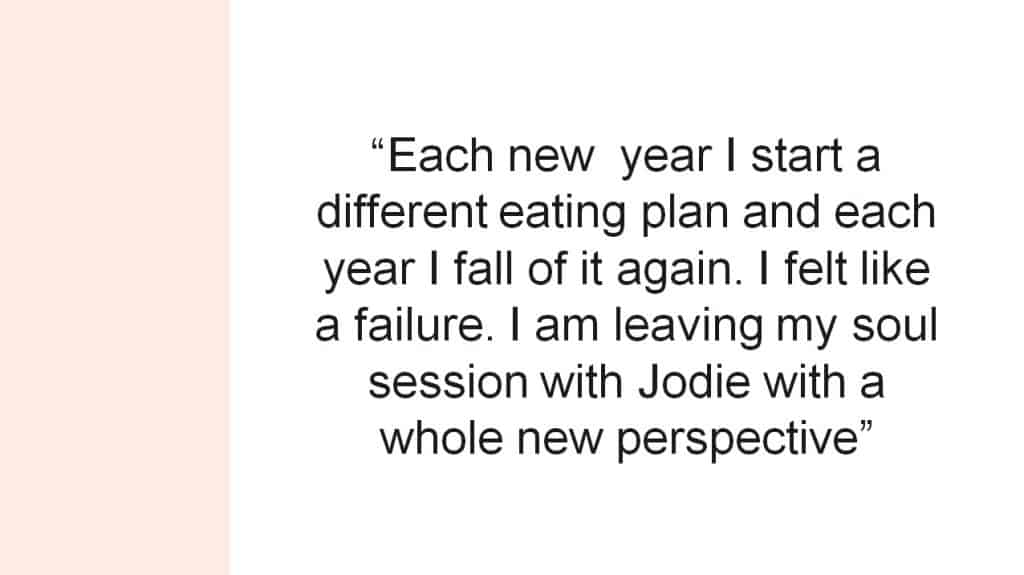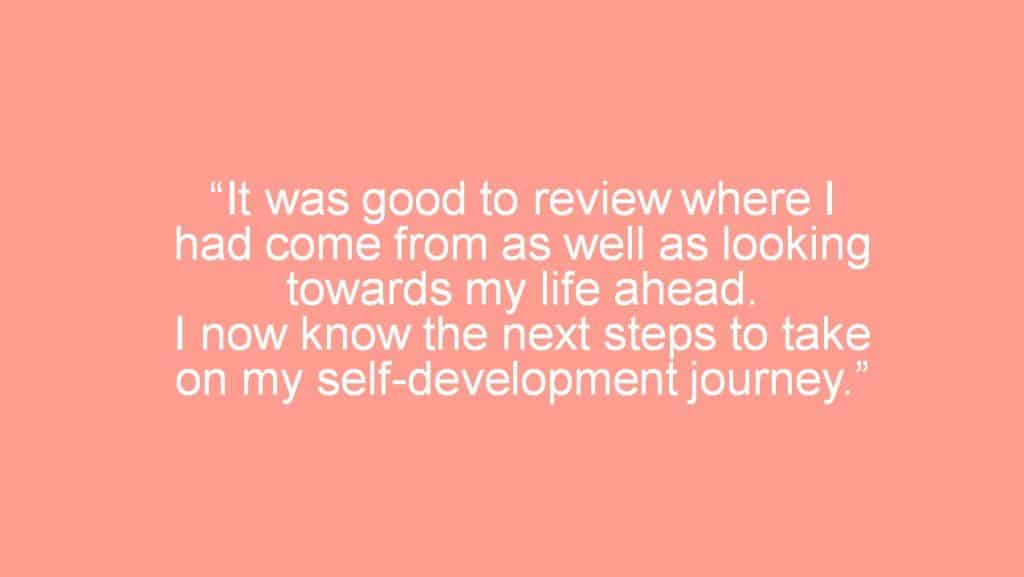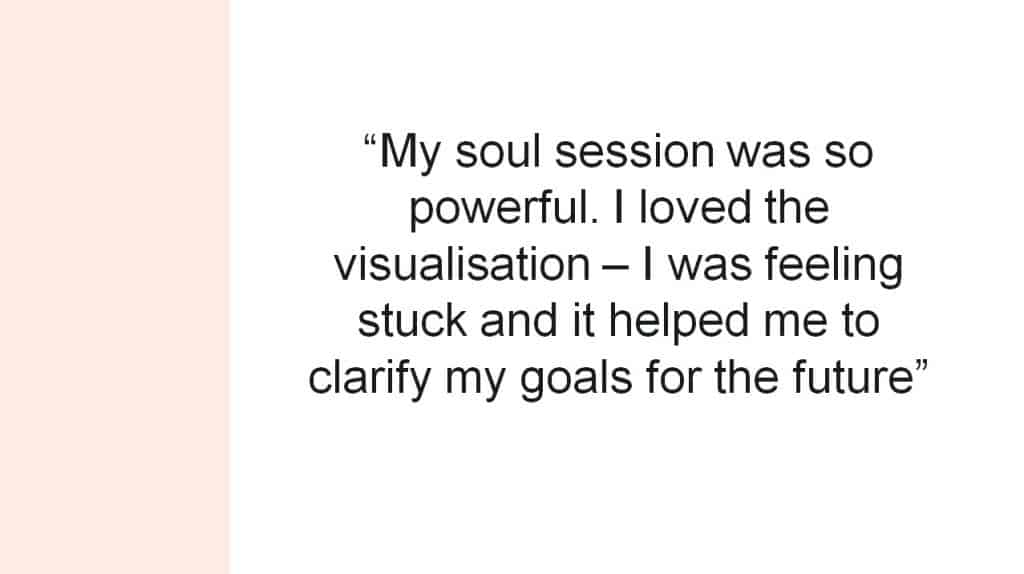 SOUL SESSIONS IN PERSON IN SYDNEY OR WORLDWIDE VIA ZOOM
They can be structure in the following ways:
1-1 in person or via ZOOM
1-1 in person as an intensive – over one day or a weekend. This format is perfect for those living out of area or interstate
UPCOMING DATES AND AVAILABILITY
Please contact me.
VENUE
Allambie Heights in person or via ZOOM
Public transport is available via the 280 bus from Chatswood to Warringah Mall or the 142 from Manly to the Skyline shops.
INCLUSIONS
Use of art materials and a journal to take home (not available for ZOOM)
125 SOUL Qualities & Values Self Workbook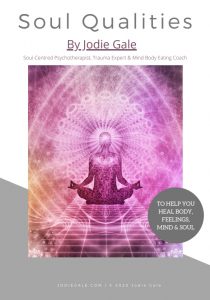 PREPARATION
I will email you a questionnaire and provide you with a short reading prior to your session
SOUL SESSION PACKAGES
New Year Intentions:  1 x 3 hour intensive = $600
Dive Deep: 1 x 2 hour session + 5 weekly follow up 50 minute sessions = $1500
Dive Deep Pay As You Go: 1 x 2 hour session + 5 weekly follow up 50 minute sessions = $1750 ($500 (pay now) + $250 per session)
MOTHER-DAUGHTER SOUL SESSION INTENSIVES
Deep Dive Intensive Weekend: 3 x hours on Saturday afternoon and 3 x hours on Sunday morning, includes afternoon and morning tea = $1500
*SOUL sessions are in high demand – payment by credit card or bank transfer is required on booking to hold your space*