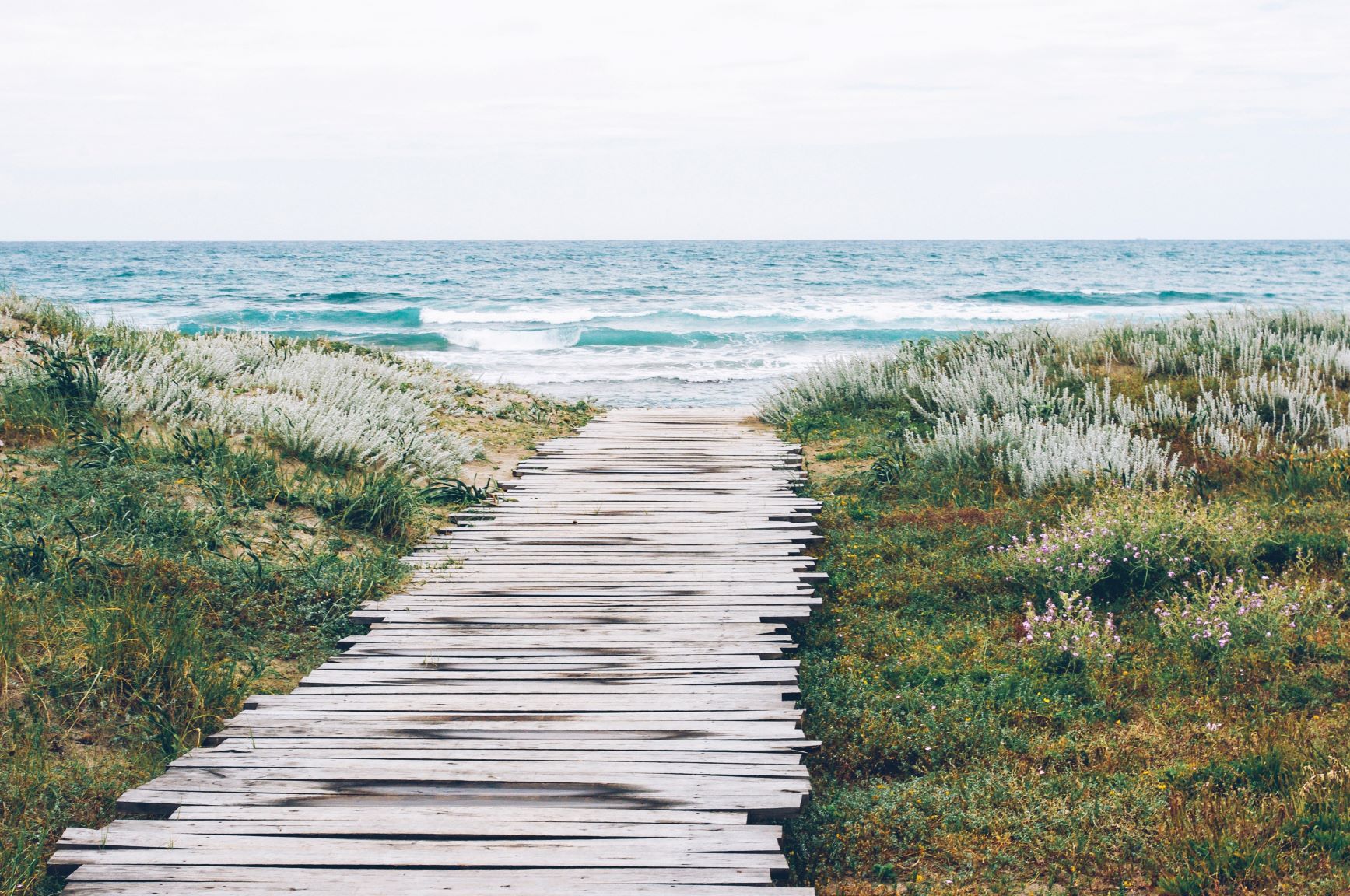 As part of my training in women's counselling, psychotherapy, social work and psychology, I spent almost a year in field education at Great Ormond Street Hospital for Children, in the Eating Disorders and Feeding Unit and at Greenwich and Mona Vale Hospitals in Specialist Mental Health Services and Palliative Care.
Although I now support women through my private counselling and psychotherapy practice on the Northern Beaches, I am excited to see the latest news updates, and curious about the women's mental health and counselling services that the new Northern Beaches Hospital will bring to the local area.
The brand new state-of-the-art Frenchs Forest hospital opened in late 2018.
The hospital provides patient-centred, personalised care including:
• 14 operating theatres, two cardiac catheter labs and four procedural rooms
• A 50-space emergency department with a medical centre (GPs) on site
• Critical care services, including intensive care
• 488 beds with room to expand in the future
• Ambulatory care (outpatient services) conveniently located close to the main entry
• Digital imaging and diagnostic facilities with the building enabled for future technologies
• Maternity, paediatrics, renal and cancer care specialties to name a few
• Medical and surgical services
• Mental health services
• 1,400 car spaces
• Convenient café, retail and customer services.
You can check out the new Northern Beaches hospital below:
Northern Beaches Hospital – Women's & Mental Health Counselling
Some of the concerns that the Northern Sydney Local Health District, Northern Beaches service through Brookvale Health Centre, and Manly and Mona Vale Hospitals include the following: 
• Adult mental health
• Birthing including postnatal care, counselling and support
• Breast screening and breast cancer support
• Child and youth mental health service
• Clinical psychology
• Early childhood health
• Diabetes education
• Drug and alcohol rehabilitation
• Health promotion
• Maternity including psychological services and mental health consultations
• Menopause clinic
• Mental health intensive care
• Nutrition and dietetics
• Perinatal and infant mental health
• Palliative care
• Sexual health
• Sexual assault
• Social work
• Women's health
The Role of Hospital Social Workers
If you are a patient, a family member or carer supporting someone else in hospital, or perhaps you are using one of the outpatient services – Social Workers are the professionals who predominantly provide counselling and psychological support to inpatients and outpatients.

The Australian Association of Social Workers in the Scope of Social Work Practice: Hospital Social Work states the following about the role of hospital social workers:
"Hospital social workers provide direct services to patients and their families aiming to minimise the negative impacts of illness and hospitalisation. A hospital social worker's role is to enhance social and emotional functioning.
Social workers intervene in the context of a patient's social environments and relationships, recognising the effects of the psychological, familial, social, economic and cultural determinants on health and wellbeing.
In their commitment to human rights and social justice, social workers advocate for the rights of patients and their families/carers, against discrimination, exclusion and abuse they can sometimes experience.
With their focus on patient-centred care and the ability to consider the complexity involved from a psychosocial perspective, social workers offer a unique contribution to the hospital system in providing services to meet the multidimensional needs of patients and their families/carers.
Professional social workers are employed in a wide range of hospital settings. They work with children, adults, families and communities across a wide range of units and speciality areas including, but not limited to:
• Emergency departments
• Intensive care, including neonatal
• Paediatrics
• Obstetrics
• Oncology
• Renal
• Neurology
• Trauma
• Chronic health conditions
• Cardiac
• Burns
• Geriatric services
• Psychiatric and mental health
• Sexual assault and child abuse
• Rehabilitation
• Transplantation
• Drug and alcohol services
• Palliative care
Social workers are essential members of multidisciplinary hospital teams. They work with doctors, nurses, and other allied health professionals, and educate healthcare teams to the social and emotional aspects and impacts of a patient's condition. This information can significantly influence the patient's care plan to be more reflective of their needs.
Social workers provide counselling, mediation and therapeutic interventions including:
• Counselling and therapeutic interventions helping patients/families/carers adjust to hospital admission
• Counselling and therapeutic interventions in order to address adjustment to diagnosis, trauma, possible role changes, emotional/social responses to illness and treatment
• Grief, loss and bereavement support through counselling and therapeutic interventions
• Comprehensive interventions in relation to chronic health conditions
• Mediation and conflict resolution
• Carer support, in relation to self-care, health and wellbeing
• Group work and support programs including psycho-education
• Developing culturally appropriate therapeutic interventions
Social workers provide crisis interventions including:
• Supporting vulnerable people in crisis to navigate and communicate their needs/wishes within the hospital system
• Acute services provided to emergency departments due to traumas resulting in sudden traumatic injury or death and major crises (including natural disasters)
Social workers provide advocacy including:
• Supporting individuals, families and carers to be self-advocates, or advocating on their behalf
• Advocating for change on an organisational and systemic level
Social workers provide specialist clinical expertise in addressing the psychosocial aspects of:
• Child abuse and neglect, domestic and family violence, intimate partner violence, sexual abuse, elder abuse, and exploitation
• Bereavement, grief and loss support work in order to improve coping mechanisms and psychosocial outcomes, in relation to depression, disability, suicide, sudden and traumatic death
• Socio-legal issues and ethical decision making, for example: advance care planning, enduring power of attorneys, end-of-life decision making and planning, cessation of medical interventions and organ donation
• Chronic health conditions including: mental health, trauma, adjustment to diagnosis and disability
• Family interventions and support in relation to complex psychosocial issues, which includes family therapy and family case conferencing
• Developing culturally responsive and inclusive interventions, including the delivery of culturally sensitive, secure and safe practices in coordination with other professionals including interpreters, Indigenous liaison officers and Aboriginal health workers."