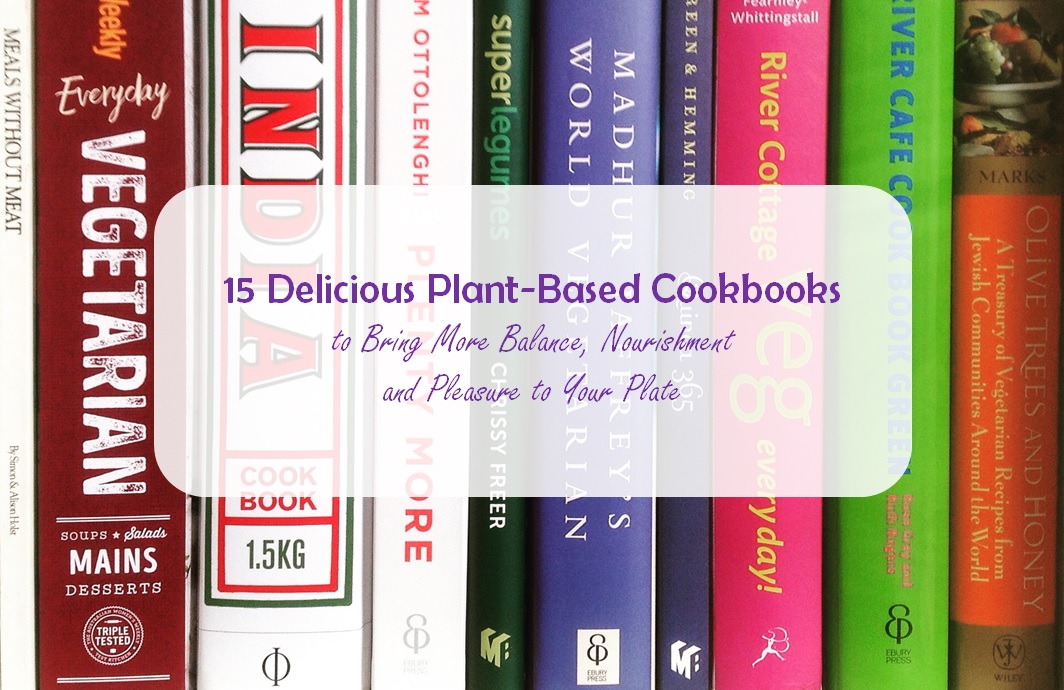 Google Trends from 2004 to 2020 show a remarkable worldwide increase in the interest of vegetarianism, veganism and plant-based eating. Top regions include Australia, Austria, Canada, Israel, New Zealand and the U.S where there has been a whopping 600% increase in people identifying as vegans in the last three years.
This growth been reflected in my practice; many of the women I work with in counselling and psychotherapy who suffer with chronic dieting, disordered eating or orthorexia are increasingly eating a plant-based, vegan or vegetarian diet.  Sometimes this is because they are highly sensitive, sometimes it is because of their religion or spirituality, sometimes it is because they see it as a way of caring for animals and the planet, sometimes it is to gain a sense of belonging, identity and worth and sometimes it is because their eating-disordered self is restricting certain foods and food groups. Whatever the reason, in therapy we work towards how to:
eat consciously
include a wider range of foods, colours and tastes to one's plate
aim for a good balance of macronutrients (healthy fats, carbs and proteins)
increase the quality of the food to the best quality that one can afford
make sure that eating and food is pleasurable and without judgement
crowd out foods that do not nourish the body and wellbeing rather than just taking them away (because they have served in some way)
listen to the feminine by choosing nourishment and over calories and numbers
listen to the masculine by boundary setting and protecting oneself though food choices that serve body and soul
If you identify with any of the above, or perhaps you just want to eat more vegies – check out my top 15 Delicious Plant-Based Cookbooks to Bring More Balance, Nourishment and Pleasure to Your Plate!
I chose these books because they do not focus on dieting, restricting or eating clean, rather, they provide a sense of respect, love and balance for health and wellbeing, food and cooking as well as providing a good balance of macronutrients throughout.
NB: If you are suffering with an eating disorder, always seek consultation with your psychotherapist if you are considering a plant-based or veg*an diet. If you are already eating this way, please seek out a good dietician/nutritionist who specialises in health at every size and plant-based eating to make sure you are working towards the goals I mentioned above.
15 Delicious Plant-Based Cookbooks to Bring More Balance, Nourishment and Pleasure to Your Plate
Oh She Glows: Over 100 Vegan Recipes to Glow from the Inside Out by Angela Liddon
As a devoted follower of the Oh She Glows online community, I love Angela's recovery story, philosophy and recipes!
"A self-trained chef and food photographer, Angela Liddon has spent years perfecting the art of plant-based cooking, creating inventive and delicious recipes that have brought her devoted fans from all over the world. After struggling with an eating disorder for a decade, Angela vowed to change her diet — and her life — once and for all. She traded the low-calorie, processed food she'd been living on for whole, nutrient-packed vegetables, fruits, nuts, whole grains, and more. The result? Her energy soared, she healed her relationship with food, and she got her glow back, both inside and out. Eager to share her realization that the food we put into our bodies has a huge impact on how we look and feel each day, Angela started a blog, ohsheglows.com, which is now an Internet sensation and one of the most popular vegan recipe blogs on the web.
This is Angela's long-awaited debut cookbook, with a treasure trove of more than 100 moutherwatering, wholesome recipes — from revamped classics that even meat-eaters will love, to fresh and inventive dishes — all packed with flavor. The Oh She Glows Cookbook also includes many allergy-friendly recipes.
Whether you are a vegan, "vegan-curious," or you simply want to eat delicious food that just happens to be healthy, too, this cookbook is a must-have for anyone who longs to eat well, feel great, and simply glow!"
Super Veg by Celia Brooks
I discovered Celia Brooks via her first TV show in the UK, Vegging Out. Although well into my own recovery, she brought some much needed jus to my somewhat regimented eating at the time.
"SuperVeg celebrates the power and flavour of plants by shining the spotlight on 25 of the most health-giving vegetables on the planet. In this heartfelt homage, vegetable expert Celia Brooks explores the formidable nutritional benefits of each veg, providing a wealth of supporting information including selection, preparation and cooking techniques. Over 100 creative, health-enhancing, everyday vegetarian recipes cover simple flavour pairings through to more substantial offerings, and bring the joy of powerful nutrition, deliciousness and versatility to your home kitchen."
The Wholesome Cook: Recipes for Life's Seasons by Martyna Angell
Learning to trust one's hunger, body and life is integral to disordered eating recovery. This book will help with that!
"Real food to nourish you, no matter your age or stage in life. Have you noticed that as you moved from childhood through the teenage years and into adulthood your food tastes changed? How what used to work for you food-wise as a 30-something, no longer works for you as you near retirement? That you can't eat the same dishes as your friend and feel good? That your energy levels are lacking or your digestion is just not the same?
Like the calendar year, the body has its seasons and no one understands this better than Martyna Angell, author of the bestselling book The Wholesome Cook. In her new book The Wholesome Cook: Recipes for Life's Seasons, Martyna focuses on bio-individualism – the recognition that we are all a little different – and offers 180 endlessly flexible recipes that can be adapted to support your individual health and well-being, no matter your age or stage of life. All recipes emphasise seasonal wholefoods and the strong focus on fresh fruit and vegetables will inspire you to prepare them in new and exciting ways every meal time."
Super Legumes: Eat Your Way to Health by Chrissy Freer
Many people eating plant-based struggle with finding enough protein – legumes are a great source of protein and help to regulate hormones and blood sugar!
"In this bright and bold new cookbook, beans and pulses are the star of the show. From chickpeas to green beans, there are more than 90 recipes to show how these nutrient-packed superfoods make delicious centre-of-the-plate meals.
These recipes are a mix of fresh vegetarian, with a few meat and fish-based dishes for every meal and occassion. All of them use beans and pulses in new and inspiring ways. Some recipes include: Pumpkin, Bean and Coconut soup, Quinoa Bean Burgers, Peanut Carob Button Cookies, Double Choc Bean Brownies, and Mandarin, Pistachio and Chickpea Cake.
The easy-to-follow recipes are complemented by stunning photography, showing the vibrancy and colour of every dish. Superlegumes is also packed with cooking tips, serving suggestions and nutritional information for each and every legume. From breakfast through to after-dinner treats, Superlegumes serves up delicious ways to incorporate these superfoods into your diet. Who said beans are boring?"
Food As Medicine: Cooking for Your Best Health by Sue Radd
Crowd out that which no longer serves you and practice self-care with this wonderful cookbook.
"This beautiful cookbook offers 150 delicious plant-based recipes developed by a nutritionist and cook for your best health, addressing the underlying causes of our most-common lifestyle diseases.
"In my earliest memories of cooking, I picture my grandmother at her wood stove and kitchen garden in Croatia-and me climbing her sour cherry trees! She was always teaching me the value of homemade food and 'unsprayed' produce," says author Sue Radd.
Whether you are looking to stay well and prevent disease or influence the progression of an advanced medical condition, it's never too late to start reaping benefits. So here is my gift to you: 150 of my best recipes showing you how to use food as medicine in your own home and, at the back of the book, a summary of the current scientific evidence of how and why these recipes can transform the health of you and your family."
Plenty and Plenty More by Yotam Ottolenghi
I remember the first time I discovered Ottolenghi – I had never seen fruit and vegetables cooked like it! These books are totally for bringing some pleasure back to your food and life.
"Vegetables have moved from the side dish to the main plate, grains celebrated with colour and flair. It's a revolution that is bold, inspiring and ever-expanding.
Yotam Ottolenghi's Plenty changed the way people cook and eat. Its focus on vegetable dishes, with the emphasis on flavour, original spicing and freshness of ingredients, caused a revolution not just in the UK, but the world over.
Plenty More picks up where Plenty left off, with 120 more dazzling vegetable-based dishes, this time organised by cooking method. Grilled, baked, simmered, cracked, braised or raw, the range of recipe ideas is stunning. With recipes including Alfonso mango and curried chickpea salad, Membrillo and stilton quiche, Buttermilk-crusted okra, Candy beetroot with lentils, Seaweed, ginger and carrot salad, and even desserts such as Roasted rhubarb with sweet labneh and Quince poached in pomegranate juice, this is the cookbook that you have been waiting for."
Olive Trees and Honey: A Treasure of Vegetarian Recipes from Jewish Communities Around the World by Gil Marks
"A land of wheat and barley, of grape vines and fig trees and pomegranates; a land of olive trees and honey . . . you shall eat and be satisfied." Deut. 8:8-10
"Olive Trees and Honey is a  celebration of classic Jewish vegetarian cooking from around the world.
This outstanding collection of 300 vegetarian dishes has been woven together with cultural and historical details that will intrigue armchair travellers, history buffs and cooks alike. Olive Trees and Honey will take you on an exciting global journey, allowing you to experience the way Jews have been eating meatless meals for centuries. Unique seasonings and condiments add regional flavor to simple recipes, letting you experience how Jewish communities around the world prepared their food.
Gil Marks was a rabbi, historian, chef, cookbook author, teacher and expert on Jewish cooking. He had no professional training, but his mother encouraged him and his siblings to cook and experiment, even if they made a mess. His paternal grandfather once set the house on fire while trying to make coffee in an electric coffee pot – on the stove!
From Sephardic Bean Stew (Hamin) to Ashkenazic Mushroom Knishes, Italian Fried Artichokes to Hungarian Asparagus Soup, these dishes are suitable for any occasion on the Jewish calendar festival and everyday meal alike. Marks' insights into the origins and evolution of the recipes, suggestions for holiday menus from Yom Kippur to Passover, and culture-rich discussion of key ingredients enhance this enchanting portrait of the Jewish diaspora's global legacy of vegetarian cooking."
Everyday Vegetarian: The Complete Collection by The Australian Women's Weekly
My love affair with The Australian Women's Weekly Cookbooks started with the Children's Birthday Cake Book when I was 5 years old. All WW recipes turn out exactly as they should, the ingredients are easy to source and cook. This is a great family cookbook.
"More people now, than ever before, are embracing a plant-based diet in some form.
This special collection contains hundreds of our favourite meat-free recipes that show vegetarian food at its best, using simple, everyday ingredients from your local supermarket. So whether you're thinking about reducing your meat intake or have already made the switch, then this book is for you."
Veg Out by The Australian Women's Weekly
This one is well balanced, easy and great for the whole family.
"50+ tasty vegetarian recipes to suit your every mood, eating vegetarian will be a pleasure with these tasty plant-based recipes. Not only do they taste amazing but they're easy to make. We've created recipes that showcase an abundance of vegies, legumes, beans, nuts and seeds. Whether you want something light, hearty, quick or a little indulgent, we've created the perfect meal for you to veg out on."
World Vegetarian by Madhur Jaffrey
We can't get enough of Madhur in our household. A few years ago, we had the pleasure of eating in her restaurant Dawat (meaning: an invitation to feast) in New York – a feast indeed, we weren't disappointed!
"Vegetarian cookery, once associated with the East, is now a firmly established part of our Western culture and eating habits. As meat-free cooking has grown in popularity and sophistication, we have borrowed a whole range of techniques and ideas from various cultures, creating an exciting new tradition of globally influenced vegetarian cuisine. Rather than approaching vegetarianism from a dry, didactic standpoint, this book takes as its starting point the principle that vegetarian cooking is one of the most interesting, dynamic areas in food today and provides a collection of the very best recipes the world's various cuisines have to offer. Chapter to chapter the book focuses on different ingredients, from vegetables and grains to pulses and dairy products, providing fascinating information about less familiar ingredients. Over 500 recipes draw on the whole world for their inspiration, from Thailand to Tunisia, from the Mediterranean to Mexico."
River Cottage Veg Everyday & Much More Veg by Hugh Fearnley-Whittingstall
As a long-term fan of River Cottage, I was really surprised when I first saw this book released! I have enjoyed reading about HFW's progression towards a plant-based diet and particularly love his seasonal view.
"Why don't we eat more veg? They're healthy, cost-effective and, above all, delicious. Hugh Fearnley-Whittingstall believes that it is time to put this to rights, as he explains in this brilliant River Cottage Veg Everyday book.
He's come up with an abundance of veg-tastic recipes, including a warm salad of grilled courgettes, lemon, garlic, mint and mozzarella, a winter giant couscous salad with herbs and walnuts, radishes with butter and salt, lemony guacamole, linguine with mint and almond pesto and cherry tomatoes, baby carrot risotto, new potato gnocchi, a summer stir-fry with green veg, ginger, garlic and sesame, a winter stir-fry with Brussels sprouts, shiitake mushrooms and five-spice, a cheesy tomato tart, a spring onion gallette, roast jacket chips with merguez spices and spiced yoghurt, curried bubble and squeak, scrambled eggs and asparagus with lemon, tomato gazpacho, pea and parsley soup, roast squash wedges, baba ganoush, beetroot houmous, spinach pasties and barbecued corn on the cob.
With over 200 recipes and vibrant photography from Simon Wheeler, River Cottage Veg Every Day is a timely eulogy to the glorious green stuff."
Cranks Recipe Book: The Vegetarian Classics by David Canter
I have so many fond memories of visiting Cranks in London that I had to include this one. The Homity Pie is a family favourite!
"THE classic vegetarian cookbook, reissued for a new generation.
With helpful notes on techniques, and numerous delicious recipes for soups, starters, salads, dressings, sauces and savouries, not to mention sections devoted to baking, puddings, cereals, preserves, sweetmeats and drinks, the founders of Cranks have put together a book that stands for all that is best in wholefood cuisine. Their aim is to give people the opportunity to experiment with vegetarian food to experience the benefits of a more balanced diet."
Meals Without Meat by Alison & Simon Holst
This one is an oldie but a goodie! It was gifted to me for my 21st birthday and it still remains a firm favourite.
"Now with over 250,000 copies in print, Meals without Meat by Alison and Simon continues to retain its enormous popularity with vegetarians and meat eaters alike. This best-selling collection of recipes has been reprinted once again to offer households throughout New Zealand and afar, a tasty and nutritious collection of recipes that are not only easy for you to make, but also easy on your budget."
Vegies by Simon Bryant
I used to love watching Maggie Beer and Simon Bryant on the Cook and the Chef – they brought such balance to the seasonal produce they were cooking.
"This is Simon Bryant's debut cookbook; it's a vibrant, inspiring collection of vegie recipes that will appeal to vegetarians and meat-eaters alike.
Let Simon guide you through the changing seasons, as he shares tales from his vegie patch and brilliant tips for selecting the finest produce. Discover new ways to enjoy your favourite vegies and learn simple cooking techniques to make them really shine.
Simon's recipes sing with flavour. Comforting dishes such as Sweet potato, peanut and mandarin curry and Beetroot ravioli with roast garlic and lemon-zested chevre and walnuts will warm and nourish during the colder months, while the light, fresh flavours of Lavender and orange broccoli with cous cous and Sugar snaps and capsicum with burnt chilli sambal and basil are perfect for spring and summer.
Vegies effortlessly dispels the myth that vegetarian cooking can't be daring, original and delicious."
River Café Cookbook Green
In the fight against carbophobia, I have included this wonderful Italian cookbook from the River Café founders Ruth Rogers and Rose Gray.
"They have an unswervingly clear vision of how food should be cooked: taking immense care over the ingredients and cook them as simply as possible. But one vitally important element in the art of preparing good food is one which we have increasingly lost sight of: seasonality. If you cook food in its right season it will inevitably taste better. And that's what River Cafe Cookbook Green is all about. Divided into months, the twelve chapters look at which vegetables, herbs, leaves, fungi and fruits are at their best at any given time, with information on how they are grown, which varieties to select and how to prepare them. The focus is also on organic produce, something in which Ruth and Rose have come to believe passionately. Meat and fish are included in the book, but the emphasis here is much more on vegetables and pasta. Fully illustrated throughout, and even larger than before, the book is an education as well as a culinary treasure-trove."