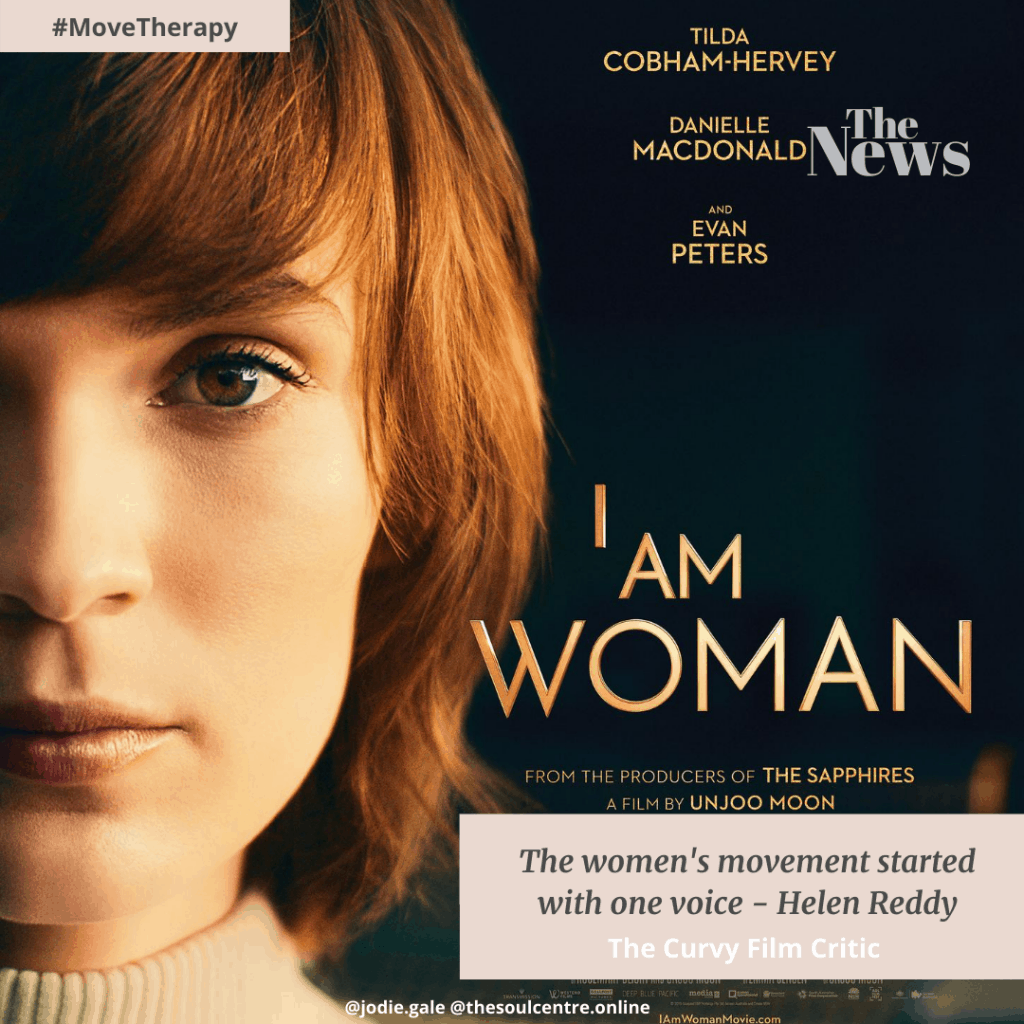 I am Woman, directed by Sunjoo Moon and starring Tilda-Cobham-Hervey captures the power and excitement of the women's liberation movement.
Helen Reddy hit New York with a dream and within a few years, she was an icon for the women's movement throughout the 70s.
The Conversation writes,
"Too often, diva films feel like a spectacle about women being punished for living their dreams: they crash and burn like Bette Midler in The Rose, or they struggle under Pygmalion "man makes star" themes like Judy Garland, Barbara Streisand and Lady Gaga in A Star is Born.
The strength of I Am Woman is in the way Reddy comes through. There's no crash and burn. There's no selling out."
Some of the themes that this movie highlights, and that might be useful for movie therapy, are addiction, emotional abuse, violence, equality, grief and loss, single parenting, sisterhood, toxic relationships, empowerment and women's rights.
Thanks Helen Reddy for reminding us that 'We Are Strong…We Are Invincible…We are WOMEN.'
Watch the preview here and the movie on Stan.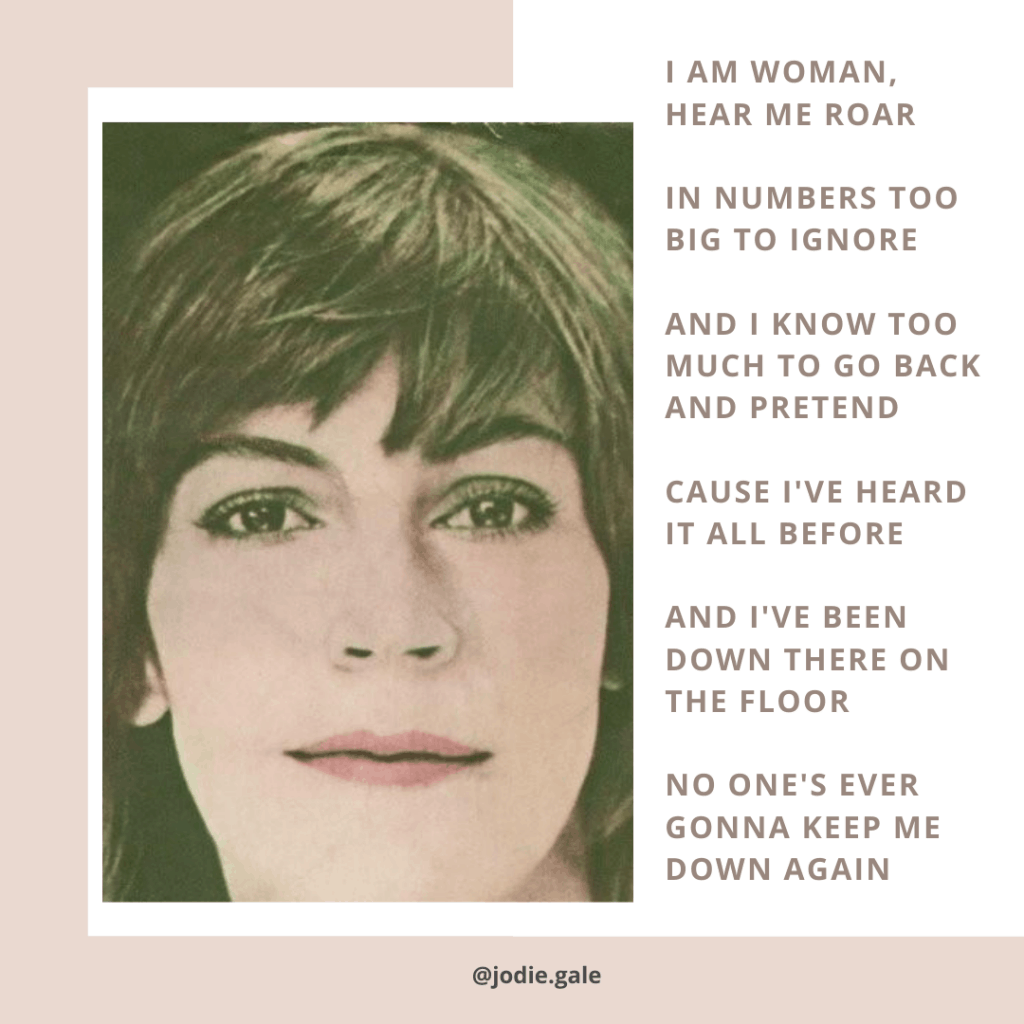 I am woman, hear me roar
In numbers too big to ignore
And I know too much to go back an' pretend
'cause I've heard it all before
And I've been down there on the floor
No one's ever gonna keep me down again
Oh yes I am wise
But it's wisdom born of pain
Yes, I've paid the price
But look how much I gained
If I have to, I can do anything
I am strong (strong)
I am invincible (invincible)
I am woman
You can bend but never break me
'cause it only serves to make me
More determined to achieve my final goal
And I come back even stronger
Not a novice any longer
'cause you've deepened the conviction in my soul
I am woman watch me grow
See me standing toe to toe
As I spread my lovin' arms across the land
But I'm still an embryo
With a long long way to go
Until I make my brother understand
Oh yes I am wise
But it's wisdom born of pain
Yes, I've paid the price
But look how much I gained
If I have to I can face anything
I am strong (strong)
I am invincible (invincible)
I am woman
Oh, I am woman
I am invincible
I am strong
I am woman
I am invincible
I am strong
I am woman
Songwriters: HELEN REDDY, RAY BURTON