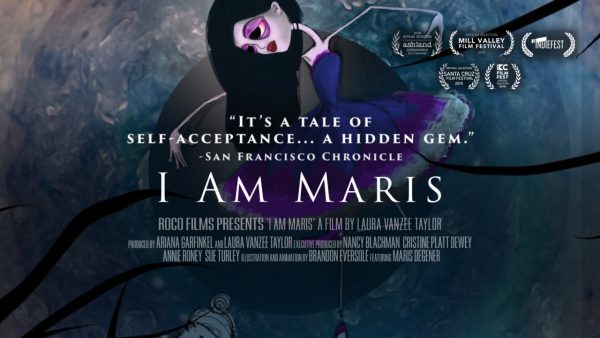 This past weekend, I watched Maris' eating Disorder recovery in I am Maris: Portrait of a Young Yogi on Netflix.
I am Maris is an inspiriting story of one girl's struggle and journey through anxiety, depression and an eating disorder. It is a hopeful film and it will provide sufferers and loved ones with the motivation and hope that one can become fully recovered from an eating disorder.
I am Maris writes,
"Tormented by anxiety, depression and a life-threatening eating disorder, a teenage girl confronts her buried emotions through yoga.
With infectious authenticity, I AM MARIS paints an unguarded portrait of mental illness and recovery, using Maris' own words and vivid artwork to illustrate her inspiring journey.
I AM MARIS is a story about mental health, self-love, and the power of one person's voice."
You can watch the trailer here:
I loved this flick because as a Soul-Centred Psychotherapist and an Eating Disorder Coach (intern) through the Carolyn Costin Institute, one of our go-to recommendations to support eating disorder recovery, is the practice of yoga. Carolyn writes,
"In an eating disorder, body and mind become disconnected from each other and disconnected from the person's deeper essence or soul self. Sufferers are in a state of constant comparison, judgmental of themselves, out of balance, caught in habitual behavior patterns and living in the past or future. Yoga is an ancient philosophy and practice designed to unify mind, body and spirit and thus can help someone whose relationship with all three is so tragically disrupted."
Here is an interview with Eating Disorder Hope and Carolyn Costin talking about The Role of Yoga in Eating Disorder Recovery:
If you are struggling with anxiety, depression, disordered eating or other sickness of the soul – maybe now is the time to reconnect with your mind, body and soul through a yoga practice?!