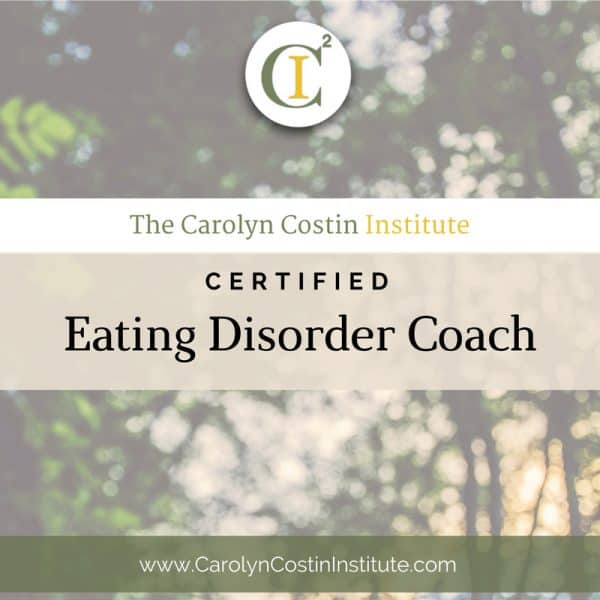 Recovered Eating Disorder Coach with the Carolyn Costin Institute
I am super excited to share with you that in addition to being a psychotherapist who can work at depth with the issues underlying disordered eating (including complex trauma) and my Eating Psychology/Mind Body Eating Coach certification – I am now a certified Carolyn Costin Institute (CCI), Eating Disorder Coach. This training was extremely rigorous, took me one and a half years to complete and I was personally trained and supervised by Carolyn throughout the training.
I am currently in the process of updating my TRANSFORM YOUR RELATIONSHIP WITH FOOD, BODY & SOUL® 1-1 eating disorder coaching program – it will get a new look to include my Carolyn Costin coach training.
Learn more Carolyn Costin & the Carolyn Costin Institute here:
Carolyn was the Founder of Monte Nido Eating Disorder Treatment Centre. She is known for bringing care of the soul, yoga and meditation into eating disorder treatment.
Be the first to find out when my TRANSFORM YOUR RELATIONSHIP WITH FOOD, BODY & SOUL®  program is ready to go – join my list here.