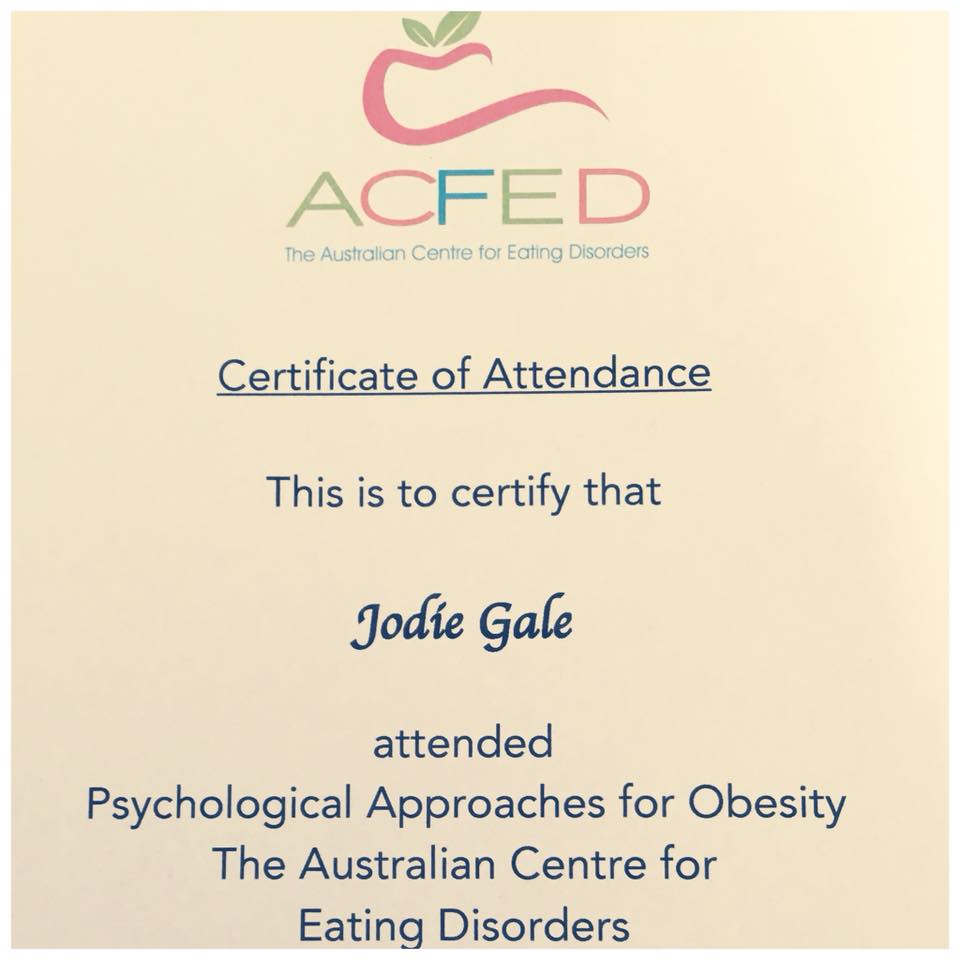 I'm excited to have attended in December 2017, the Psychological Approaches to Obesity Non-Diet Approach training with The Australian Centre for Eating Disorders. In addition to the 5-Day Eating Disorder Essential Course I also completed earlier in 2017, I am now a silver level practitioner.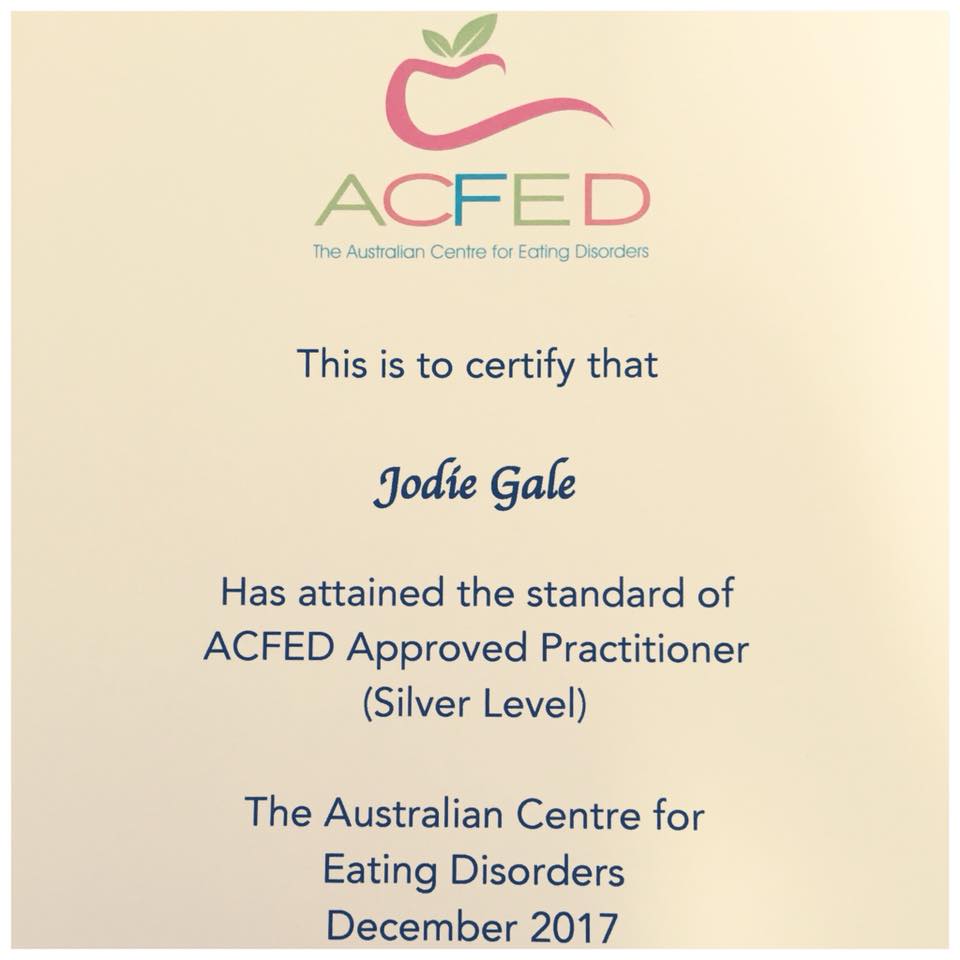 ACFED train psychotherapists,  psychologists, social workers, counsellors, registered nurses and dieticians in theory and skills related to eating disorders (including anorexia, bulimia, binge eating and orthorexia), obesity and nutrition. If you are looking for an eating disorder specialist in your area, you can find a list of approved practitioners on their website.
"The Australian Centre for Eating Disorders (ACFED) offers training to a wide range of health care professionals on the best practice treatment of eating disorders.  ACFED also provides sufferers and their loved ones with a directory of qualified health professionals, making it easier for them to find the right support.
The Australian Centre for Eating Disorders is the leading independent provider of professional development in Eating Disorders and Obesity for health professionalism Australia and New Zealand.
Their mission is to develop and deliver effective, evidence based professional development opportunities in Eating Disorders and Obesity to health professionals and to develop a network of ACFED Approved health professionals with a high standard of skills and resources."