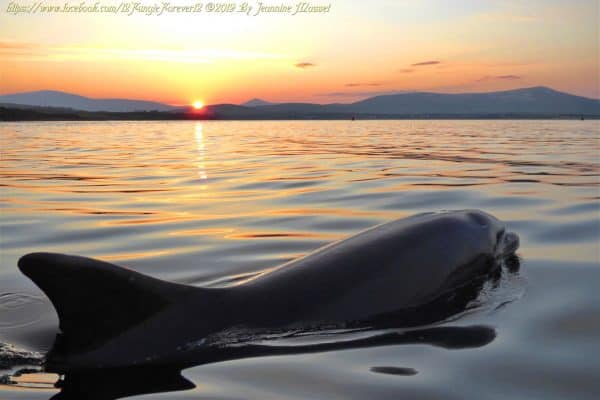 Photo Credit: Fungie Courtesy of Fungie Forever Photo's of the Dingle Dolphin
The call to action for National Psychotherapy Day this year was for people who have been in therapy to share their stories – my bulimia recovery story about swimming with Fungie, having a peak experience and my journey through psychotherapy, was published on Recovery Warriors.
I have been in recovery/recovered for nearly 25 years and I am super excited to see the eating disorder field embracing those with lived experience playing such a vital role in helping others.
My CCI Eating Disorder Coach Trainer & Supervisor, Carolyn Costin writes,
"People with a lived experience are being recognized and included as an important addition to helping others recover: whether it be as a licensed professional, a mentor who provides free support, or a trained coach who serves as adjunct to a team, helping with day-to-day skill building,
I have always known there is a special, unique place for recovered people in eating disorder treatment. For years I witnessed, and clients reported, how use of recovered staff at Monte Nido was a crucial aspect in successful recovery."
June Alexander, who is recovered from anorexia and author of 9 books on eating disorders writes,
""Experts by Experience" increasingly are being recognized and respected by researchers for their untapped potential in revealing clues that will help to solve the mysteries of eating disorders. Experts by experience are increasingly collaborating on treatment teams, as guides, mentors and recovery coaches for patients and clients recovering from this horrendous, challenging illness. Likewise, experts by experience in care-giving are becoming mentors for parents today who need support in helping their loved one recover from the illness"
June goes on to say,
"When we share our stories, others feel they have permission to share their story too. Such healing outcomes are priceless, because the more we share stories and bring eating disorders experiences into the light, the less opportunity ED will have to isolate and incarcerate those vulnerable to the illness."
As someone who experienced complex/ developmental trauma which resulted in many, many years of chronic dieting, binge eating and bulimia – I hope my story on Recovery Warriors  provides the hope you may need to start or continue in your own recovery.
x Jodie