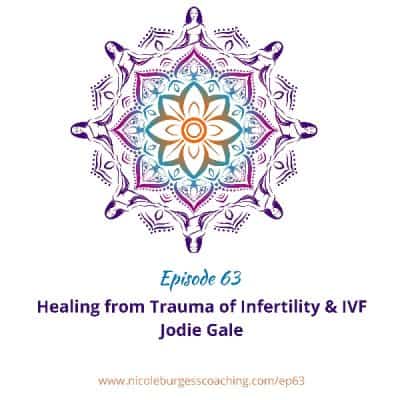 Healing from the Trauma of Infertility & IVF for Women
I was recently interviewed by Nicole Burgess from Soulfilled Sisterhood on Healing the Trauma of Infertility and IVF for Women.
Sandra Ingerman writes,
"…whenever we experience trauma, a part of our vital essence separates from us in order to survive the experience by escaping the full impact of the pain." 
In my interview with Nicole, I talk about this pain and how infertility and IVF treatment can be a trauma to the soul in several ways.
In this episode, I also talk about:
What is IVF?
The trauma associated with infertility and IVF
How infertility and IVF can impact and traumatize the body, mind & soul
Sperm, egg and embryo adoption
Issues that may arise around identity when parenting children conceived by a donor
Involuntary childlessness versus a childfree life
There are many ways to be a mother, including to oneself
You can listen to the podcast here:
Soulfilled Sisterhood is hosted by Nicole Burgess. Nicole is a licensed psychotherapist and a leadership and empowerment coach for women. Her podcast is about women celebrating one another, finding inspiration, hope, support, and at times challenging mindsets. You can listen to the Soulfilled Sisterhood on Nicole's website or on iTunes. If you love what you hear, please leave a rating.