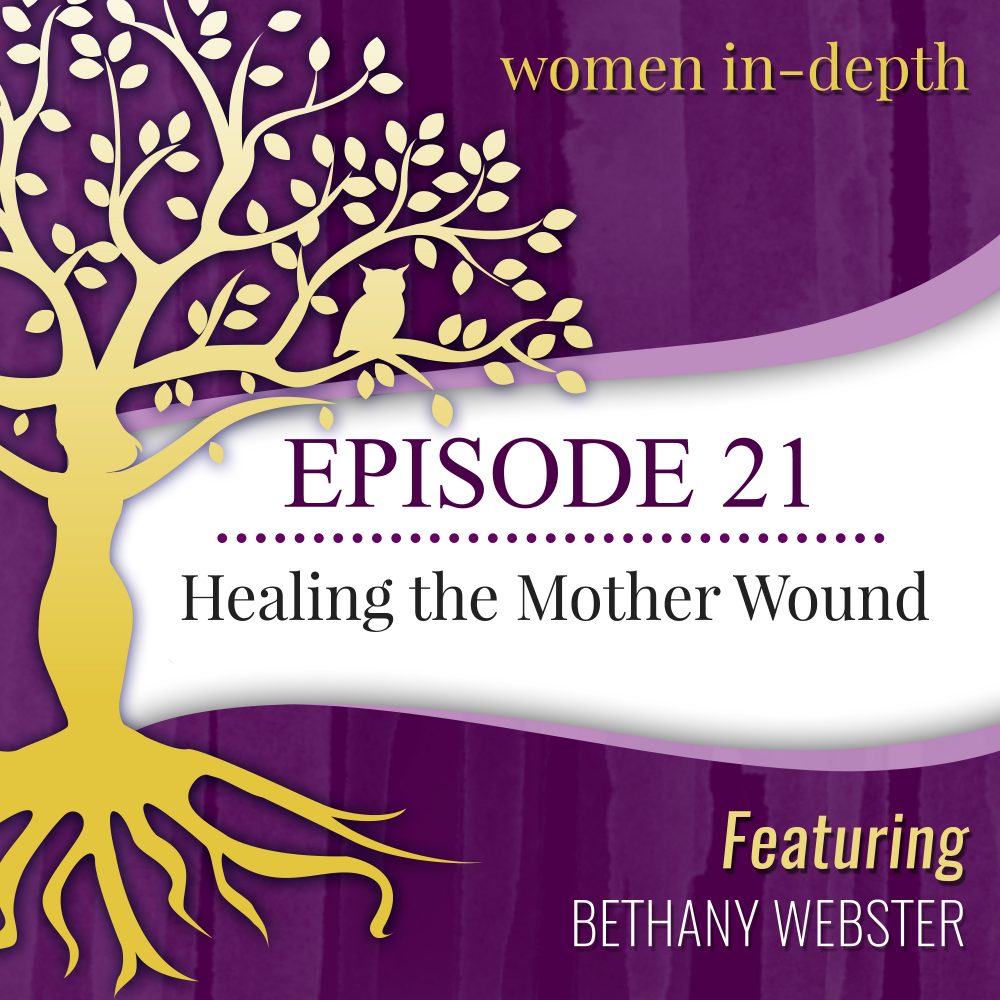 This is one of my all time favourite episodes of the Women In-Depth: Conversations About the Inner Lives of Women Podcast.
Our early relationships with our primary caregivers have a profound impact on our emerging sense of self.
In my depth psychotherapy and counselling work with women, exploring the mother-daughter relationship, the mother-wound and how to become a nourishing mother to the inner child is a powerful part of the journey, particularly for those with eating disorders and other food, weight and body image concerns.
Lourdes Viado, creator and host of Women In-Depth and Bethany Webster from Womb of Light discuss in this episode:
• How the Mother Wound affects all aspects of a woman's life
• How having an abortion at 19 changed Bethany's life perspective
• Working on childhood history and spirituality
• Devaluing the feminine
• How the Mother Wound is a product of patriarchy
• How it is a universal wound
• The importance of looking within
• Moving towards being a culture of depth and reflection
• How you can carry your energy differently and create change
• Healing the Mother Wound through an algorithm of safety
• Re-parenting your inner child that wasn't mothered
• How the Mother Wound has three levels
• Repeating unhealthy motherhood behaviors in our adult life
• How the disconnect with our mothers resonates in our feeling towards life
• Dealing with taboos and stereotypes around the Mother Wound
• Realizing mothers can't fill all our needs
• Why this isn't simply bringing up the past
• To see the Mother Wound as a tool of empowerment
I hope you enjoy this episode as much as I did!
Healing the Mother Wound with Lourdes Viado and Bethany Webster