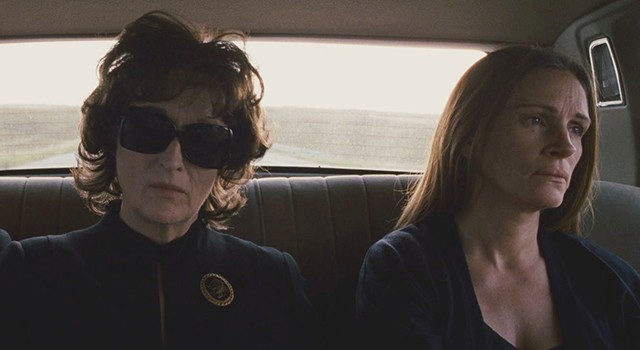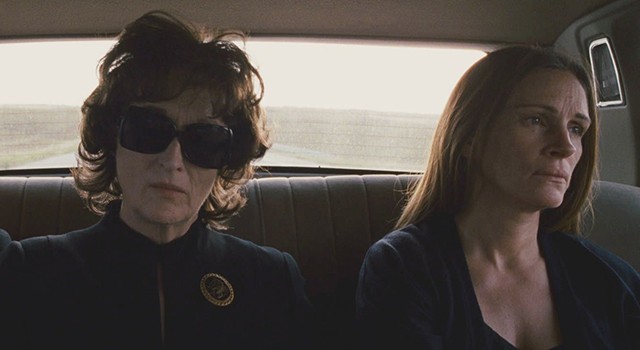 In my counselling and psychotherapy practice working with women, trauma, disordered eating and the trance of unworthiness – it doesn't take long before the mother-daughter relationship enters the therapy space.
Daughters who have experienced abandonment, abuse, emotional neglect, a lack of attunement and unavailability often discover that their mother's needs (or someone else's in the family) were primary to the theirs. This is almost always unconscious and due to the primary caregivers' own early childhood attachment, complex and developmental trauma history.
In therapy much of the long-term work is learning how to re-mother and re-father the wounded child within; the little girl whose feelings and needs were never front and centre.
Here I've rounded up a collection of movies and TV series depicting the many facets of motherhood and the mother-daughter relationship.
Movie therapy is a creative tool to help you work through your mother-daughter relationship struggles. If you have a therapist, try taking your movies, characters, screen locations, and the music to explore in your therapy. If you don't have a therapist, you might want to journal using some of these movie therapy journaling prompts. When watching movies that have abusive, absent or neglectful mothers, note how you might continue to treat yourself in this way. When watching movies with good enough mothers, take as much time as you need to acknowledge that which you missed out on, work with how you might embrace the qualities and utilize them in your own reparenting work.
50+ On-Screen Mothers and Daughters: A collection of movies and TV series showing the many facets of motherhood and mother-daughter relationships
Mother-Daughter Relationship Movies
The Lost Daughter
Maternal ambivalence and narcissistic wounds are at the core of this mother-daughter tale set in Greece.
Turning Red
When thirteen-year-old Mei discovers she has inherited a family curse that turns her into a giant red panda whenever she feels a strong emotion, it causes a rift between herself and her mother.  Mei is stuck between two worlds: honoring her family's traditional Chinese heritage, and indulging in the crazy boyband-loving time of her teenage years. Top marks for including periods in a Disney-Pixar movie!
Anywhere But Here
A movie about a mother and daughter who have trouble connecting as Ann's mother Adele is consumed by her visions for the future; Ann is exhausted by her mum's sudden inspirations.
Beloved
A mother-daughter relationship in which the mother Sethe, murders her daughter Beloved to free and protect her from the harshness of slavery.
LadyBird
Jen Scouler writes of LadyBird that it is, "a brutal, witty portrayal of that most volatile of familial bonds: the link between mothers and daughters."
To the Bone
Ellen's mother and step mother are completely unaware of Ellen's needs and are distracted by their own lives. Ellen lacks a nourishing mother and this is represented via her disordered eating in To the Bone .
Ben is Back
Holly's daughter is neglected as Holly is consumed by keeping her addicted son in recovery.
Duhktar
Duhktar is a portrayal of the enduring mother-daughter bond as a mother saves her daughter from an arranged marriage.
The Joy Luck Club
The main focus in The Joy Luck Club is the complexity of relationships between mothers and daughters. The Joy Luck Club has not one but four strong mother-daughter duos.
Julieta
Julieta is a story about a sad and lonely middle-aged mother who has been cut out of her daughter's life.
Mothers and Daughters
Mothers and Daughters is a film of interconnected stories of what it is to be a mum seen through the lens of photographer Rigby Gray.
Peace, Love, and Misunderstanding
Peace, Love and Misunderstanding is the tale of a mother-daughter reunion that transforms both women.
Postcards from the Edge
Postcards From the Edge highlights addiction and is based on the late actress Carrie Fisher's relationship with her late mother, actress Debbie Reynolds.
Bridgerton
In most period dramas, the matriarch of the family is absent, on the brink of dying, dead, or the daughter wishes she was! Daphne's mother Violet is a compassionate, loving mother who helps her eldest daughter navigate the 'marriage market' of 1813.
Disney Mothers and Daughters
From Moana, Frozen, Brave, The Princess and the Frog to Inside Out, Rapunzel, Cinderella and Thumbelina – most mother – daughter moments in Disney movies tug at the heartstrings in one way or another as the daughter inevitably searches to become her true self.
Ricki and the Flash
Ricki and the Flash is an emotionally intense movie about a mother who leaves her family to become a rock star and later gets a chance to make amends.
Enola Holmes
The film is told by Enola as she tells the story of her early life and her quest to find her mother, Eudoria Holmes.
Little Women
Little women is one of the oldest and best-loved mother-daughter stories. Jo March reflects back and forth on her life, telling the beloved story of the March sisters – 4 young women, each determined to live life on their own terms.
A Bad Moms' Christmas
Bad Moms laughs off the "perfect mom" persona and indulges the wild side in all of us with the power trio – Mila Kunis, Kristen Bell & Kathryn Hahn. In this Christmas sequel, they have to deal with their own mums visiting for Christmas.
Step Mom
Lots of tears in this emotionally charge movie about the relationship between a daughter, her step mother and her mother who has cancer.
Freaky Friday
A mother and daughter magically switch places to see how the other one really lives – but does their relationship become better because of the switch?
Mamma Mia!
One love story steals the show and it is the love between Donna and Sophie – they are the perfect example of the true and unconditional love that can exist between a mother and her child.
Akeelah and the Bee
While Tanya at first doesn't want her daughter to compete in the spelling bee, she later decides that she needs to support her in following her dreams, even if they scare her. This movie is as sweet as honey and has a heart-warming message.
Divine Secrets of the Ya Ya Sisterhood
Ya-Ya Sisterhood tells the story of the downward spiraling mother-daughter relationship of Vivian and Siddalee Walker. After years of mother-daughter tension, Siddalee receives a scrapbook detailing the adventures of the Ya-Yas – her mother and her good friends.
White Oleander
White Oleander tells the story of Astrid who has a series of moves to foster homes and a succession of traumatic experiences which she comes to realize would have never happened if not for the selfish choices of her mother.
Because I Said So
This movie is a nod to all of the overbearing mums out there. A meddling mother tries to set her daughter up with the right man so that she won't follow in her own footsteps.
Steel Magnolias
Steel Magnoliasis based on a true story, it stirs strong emotions and uses archetypal characters to poetically tell a story of the sacrifices of motherhood.
Soul Food
One person can keep a family together but when that one person is gone, a family can be torn apart. In Soul Food, that person is the matriarch of the family, Mama Joe, who cooks Sunday dinner every week for her close-knit Chicago family. But…how will they cope when she's hospitalised with diabetes?
Tully
In this award-winning drama, Charlize Theron is an overwhelmed mother who needs all the help she can get. She forms and unexpected bond with the night nanny hired to help her with her newborn baby.
Dumplin'
Dumplin' tells the story of Willowdean Dickson, or Dumplin, as her mother Rosie Dickson calls her. Rosie is a declining pageant queen whose life revolves around hosting and organising the pageant. When Dumplin' signs up to the pageant as an act of protest, her relationship with her mother is put under pressure.
The Edge of Seventeen
Witty and star-studded, this coming-of-age film is a great watch if your own teenage years with your mother were tense.
Moxie
Inspired by her mum's rebellious past, Amy Poehler plays the mom of a teen who discovers her girl power to stand up against inequality in her high school.
Precious
Precious is a disturbing, overwhelming, inner city horror story. Mo'Nique plays teenager Precious's terrifying and often brutal mother who subjects her to physical, emotional, mental and sexual abuse. There's one element in the film that redeems this landscape of despair – that is the quality of hope.
Rachel Getting Married
Anne Hathaway plays the daughter and sister who has been diagnosed with borderline personality disorder and struggles with addiction. She is just out of rehab when she grabs all of the attention during her sister's wedding. However, the hidden narcissist in the movie is the sisters' mother.
Mommie Dearest
Probably the most famous of all movies ever created about the toxic narcissistic mother-daughter relationship between Joan Crawford and her adopted daughter Christina Crawford. Christina recollects in great detail, her mother's alcoholism, psychotic rages, and her obsessive-compulsive cleaning habits.
Black Swan
Black Swan poignantly illustrates Nina's struggle to tap into her own passion and to forge an identity separate from her mother's, both of which are necessary to succeed as a ballerina, as well as in life.
August Osage County
August Osage County follows the women of a family whose lives have broken in many directions until a crisis bring them back to their childhood home and to the dysfunctional, 'narcissistic mother' who raised them.
Terms of Endearment
With a star-studded cast, Terms of Endearmentis one of the best movies out there revealing personality disorders among family relationships and how these early relationships are played out in adult relationships.
Mermaids
Winona Ryder's teen character, Charlotte, tries desperately to be the opposite of her mother, played by Cher and who is flirtatious, self-possessed and rebellious.
The Sound of Music
The Sound of Music is about many mothers; the von Trapp children lose their mother, they have to contend with the promise of an evil step mother, then there is Maria who is sent by Mother Superior to look after them. Maria is a wonderful mother to all of the children and she does a particularly good job with Liesel after getting caught out in the rain.
Mother-Daughter Relationship TV Series
Masaba Masaba
Masaba Masaba is an Indian biographical drama series based on the life of Masaba Gupta. It gives the viewer a glimpse of the heart behind all the glamour that Masaba portrays on Instagram, including the heart-warming relationship she shares with her mother Neena Gupta.
Sweet Magnolias
Sweet Magnolias is a fluffy small-town drama and highlights how Annie breaks out from her mother's shadow whilst her mother Dana Sue, learns how to appreciate her daughter's separation and individuation.
Orange is the New Black
Daya's mother Aleida is neglectful and abusive, she has narcissistic tendencies, and she uses many inappropriate parenting techniques. Daya and Aleida's journey through seven seasons is filled with drama, addiction, parentification and trauma.
Homeland
Struggling with psychiatric illness, Carrie is declared an unfit mother and her daughter Franny is placed in the care of Carrie's sister.
The Fosters
Mums Steph and Lena, and their daughters via foster care, Callie and Jude, grapple through tough times and with the memory of Callie and Jude's biological mother.
Parenthood
Amber is the oldest child of the Holt family; her father has been inconsistent since he and Sarah (Amber's mother) divorced. Amber is rebellious and dismissive towards her mother and isn't always thrilled with her family situation.
Dare Me
Dare Me is about two sets of mothers and daughters: Addy and Faith, and Beth and Lana. You'd be forgiven for not realising that Beth's mother exists as she is both physically and emotionally distant due to addiction and her inability to get her life together.
American Housewife
American Housewife's Katie Otto has a lot on her plate as she helps her young daughters Anna-Kat and Taylor get through life as they grapple with living in a town where everyone has a lot more wealth and privilege than they do.
Maid
An unflinching portrait of a single mum's will to survive. This is a 10 part Netflix series which tells the real life story of a woman who leaves her abusive husband in the middle of the night and becomes a maid.
Mom
Devki is a loving wife, and a mother of two beautiful daughters, she seemingly has a perfect happy family. Yet, somehow the true happiness of being a mother eludes her.
Big Little Lies
The apparently perfect lives of upper-class mothers at a prestigious school unravel to the point of murder when a single mother moves to their quaint California beach town. There are several mother-daughter relationships – all tumultuous.
My So Called Life
In this teen drama, Angela is going through a hard time which makes it hard for her to appreciate her mother Patty. My So Called Life addresses issues such as child abuse, homophobia, alcoholism, homelessness, censorship and drug use.
Ginny and Georgia
Ginny and Georgia, a funny and awkward mother-daughter duo, with Georgia being a young, single mom who wants to give her teenage daughter Ginny, a better life than she had.
Little Fires Everywhere
Little Fires Everywhere expertly captures the stories of two completely opposite mothers, and tells the stories of their unique struggles and complicated relationships as they raise their daughters.
I'm Sorry
Comedian mother, played by Andrea Savage, is relatable-as-hell alongside her inquisitive daughter, Amelia. I'm Sorry is laugh-out-loud hilarious, as it touches on raising a child in today's world with themes of race, death, LBGTQI+ and more.
Gilmore Girls
The Gilmore Girls focuses on the role reversed mother-daughter relationship between Lorelai and Rory – and the more complicated relationship between Lorelai and her mother Emily.
Anne with an E
Starting when Marilla was expecting a boy, there here are many ups and downs in the mother-daughter relationship between Anne Shirley and her adoptive mother Marilla. This is a bingeworthy, slightly darker than the original, heartfelt and moving adaptation of Anne of Green Gables.
One Day at a Time
This family-oriented series follows a newly single mother raising her two children with a little bit of so-called help from her own mom.
Mom
A newly sober single mother tries to pull her life together in Napa Valley whilst she deals with her wayward mother.
This Is Us
Many of us can resonate with the fraught mother-daughter relationship between Rebecca and Kat Pearson. The past relates to the present as Rebecca put her singing dreams on hold to become a full-time mom and she watchers her daughter live out that dream instead – she also has to deal with Kate's lifelong resentment towards her.
Brothers and Sisters
Kitty is estranged from her mother Nora, but returns home in the first episode for the sake of her brothers and sister. This series was full of interpersonal conflicts and heart-felt moments.
Grey's Anatomy
Like most daughters of 'narcissistic mothers', Meredith Grey never felt loved. She spends much of the series living in the shadow of her emotionally unavailable mother and famous surgeon Ellis Grey. As the series progresses, she is finally able to carve out her own path.
Revenge
Amanda's (aka Emily's) mother spent time in a mental institution and tried to drown her as a child. After her mother dies, Amanda moves to the Hamptons with her father where he begins a relationship with Victoria Grayson. The series is about Emily's revenge on Victoria (who has a rocky relationship with her own daughter) and her quest to find out what happened to her mother.
The Handmaids Tale
In stark contrast to Gilead's attitude to children is the relationship between Offred (June) and her own mother (Holly), and her love for her own lost child. The deep, passionate and all-consuming love of mother for daughter is very clearly depicted by Margaret Atwood in her creation of Offred.
Roseanne
No matter how at odds Roseanne and Darlene ended up with each other, no matter what the two might say to each other in the heat of the moment, Roseanne deals with things with humour. She doesn't have all the answers and offers truthful advice when daughters Darlene and Becky complain about the trials of young adulthood.
Firefly Lane
Tully was abandoned by her father and raised by her emotionally absent, abusive and drug addicted mother. The series is shown via flashbacks of trauma responses over a 40-year period. Firefly Lane totally hits the mark when it comes to portraying the lifelong impact of a toxic mother-daughter relationship.
Other Iconic TV MILTH (Mothers I'd love to have)
Who can go past these iconic 70s 'mums I'd love to have' and the relationships they had with their on-screen daughters: Carol Brady (The Brady Bunch), Olivia Walton (The Waltons), Caroline Ingalls (Little House on the Prairie) and Shirley Partridge (The Partridge family).
As Mother's Day approaches, daughters who suffer the mother-wound stand in front of gushy greeting cards filled with dread. How do you buy a card that says, 'You always put me first' when your mother struggled with a narcissistic wound and couldn't see past her own struggles?  It is a challenging day for 'motherless daughters'. I hope these movies and series highlight that there are many types of mothers, not just the kind we read about in Mother's Day cards. I also hope that watching these mother-daughter movies is validating, helps in the development of seeing YOUR TRUE SELF and is healing for you in some way.
x Jodie
Have you suffered early childhood trauma or been raised by a narcissistic mother or father? You are more than welcome in my Trauma Warriors™ FB group.