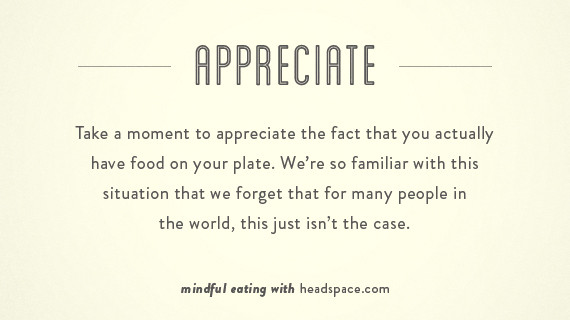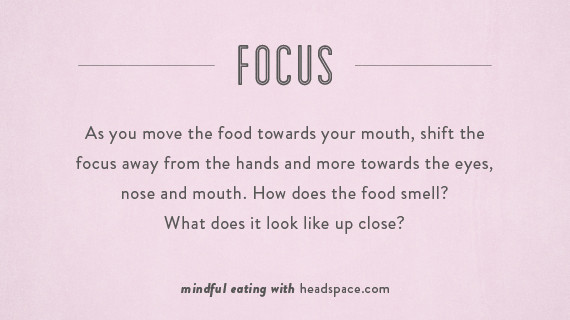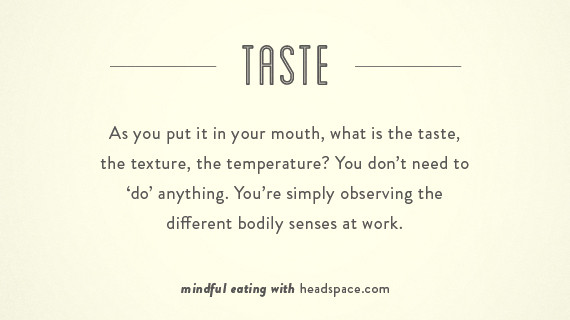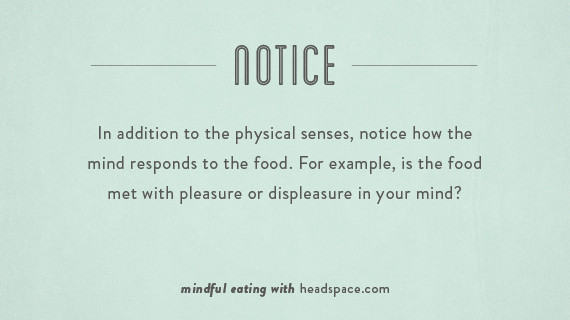 Image Credit: Headspace
When it comes to mindful eating, as a counsellor and psychotherapist on the Northern Beaches of Sydney who works with eating disorders, disordered eating and food, weight and body image concerns – I work with women to explore why they eat, what to eat, when to eat and how to eat.
Mindful Eating
How do you eat?
What does your food taste like? Do you like the taste?
What does it feel like in your mouth?
Do you eat slow or so fast that you miss the food you are eating? (Often resulting in eating more than your body needs).
Here is a great 10 step mindfulness exercise via Headspace to help you to eat mindfully (follow the link for the full exercise).