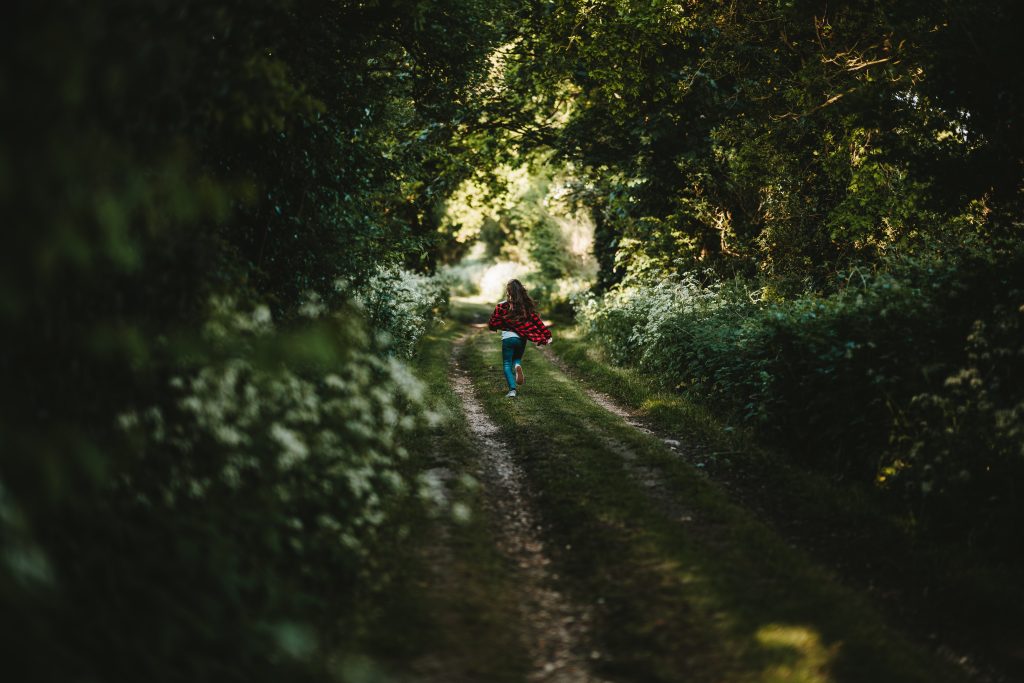 Photo: Annie Spratt
This post was originally written for The International Day of Forests and this year, the theme is Forests and Health. What better way to spend time in nature than by participating in forest activities to connect with your inner child?!
Here are 10 Forest Activities to Connect with Your Inner Child
Take a walk in the forest: Go for a leisurely walk or hike in the woods, enjoying the sights, sounds, and smells of nature.
Forest bathing: Forest bathing, also known as Shinrin-yoku, is a Japanese practice that involves immersing yourself in the forest environment to improve your health and well-being. Spend some time sitting or lying on the ground, breathing deeply, and taking in the forest atmosphere.
Collect natural materials: Collect sticks, leaves, and other natural materials to create a forest art project. Build a fairy house, make a leaf collage, or create a nature mandala.
Listen to the sounds of the forest: Sit quietly and listen to the sounds of the forest. Focus on the different bird songs, rustling leaves, and other natural sounds around you.
Forest yoga: Practice yoga in the forest, using the natural environment as your studio. Yoga poses such as tree pose, eagle pose, and warrior pose are especially fitting for the forest environment.
Picnic in the woods: Pack a picnic lunch and enjoy a nourishing meal in the forest. Take in the peacefulness of the surroundings and enjoy a sense of calm.
Build a shelter: Build a natural shelter using branches, leaves, and other forest materials. This can be a fun and creative activity that engages your inner child.
Explore a creek or river: Explore a creek or river in the forest, looking for fish, frogs, and other creek or river life. If the water is shallow enough, take your shoes off, wade in and explore.
Forest treasure hunt: Create a scavenger hunt that takes you through the forest, looking for different natural treasures such as acorns, pinecones, or different types of leaves.
Meditate in the forest: Sit quietly and meditate in the forest, focusing on your breath and the sensations in your body. This can be a powerful way to connect with nature and tap into your inner child's sense of wonder and peace.
---
Do you want to heal the child within? Join the wait-list for my upcoming inner child program.
Are you a therapist wanting to train in inner child therapy? Join the wait list here.