---
THE FUNDAMENTALS OF PSYCHOSYNTHESIS TRAUMA TRAINING: INTEGRATING SPIRITUALITY INTO YOUR LIFE & WORK
The Fundamentals of Psychosynthesis Trauma Training is continued Professional Development for psychologists, social workers, counsellors, psychotherapists, mental health workers, life-coaches, business-coaches, psychiatric nurses and alternative health practitioners.
---
PSYCHOSYNTHESIS: A HOLISTIC, NEURO-PSYCHO-SPIRITUAL MODEL FOR WORKING WITH GROWTH, TRANSFORMATION, CRISES & TRAUMA
The word holistic is used frequently within the coaching, health and helping professions, yet on deeper exploration; spiritual levels of consciousness have largely been neglected. Up until recently, spirituality has not been seen as legitimate in many academic and scientific fields and has rarely been given space in psychology, social work, coaching, counselling and psychotherapy training (F. Gale, 2007).
Considering global emergencies such as Coronavirus, financial and environmental crises, war torn countries and displaced peoples, the widening gap between Indigenous and non-Indigenous Australian's health and well-being, rising levels of addiction to the internet, food, drugs, alcohol, gambling, sex and shopping, as well as a growing sense of disconnection from self and others – neglecting to understand and include a spiritual context continues to have serious consequences for individuals, communities and the whole. (Reference: Psychosynthesis: A Psychology with a Soul)
---
EXPLORING THE SPIRITUAL DIMENSION OF CONSCIOUSNESS IS LINKED WITH BETTER OUTCOMES
Spirituality in this context is often used to describe the deeper essence of who we are, the innate part of us that continuously calls us towards growth and wholeness. This is the spiritual Self, also known as the deeper or higher Self (capital S in psychosynthesis). The Self is made up of will and consciousness – it is our life force. When connected to our deeper essence, it provides us with renewed vitality, a way of understanding and finding value, meaning and purpose in life.
Dr. Roberto Assagioli MD, the founder of psychosynthesis was a neurologist and the first psychoanalyst in Italy.  Although heavily influenced by eastern and western spirituality, he was adamant that psychosynthesis was a respectable scientific theory.
According to empirical research by MU College of Arts & Science, exploring spirituality is linked with better health outcomes. Dan Cohen believes that spirituality not only fosters better mental health but may help our relationships by decreasing self-centredness and increasing our sense of connectedness and belonging to a larger whole.
The clinical psychology program at Columbia University is currently experimenting with integrating psychotherapy and spirituality in ways rarely seen at a major research university. Sofia University in California has taught this for some time, psychosynthesis being one of the modalities.
At the Australian Childhood Trauma Conference, Dr Dan Siegel repeatedly mentioned the need to be working with soul & spirituality in relation to trauma and healing.
---
ABOUT THE FUNDAMENTALS OF PSYCHOSYNTHESIS TRAUMA TRAINING
An educational, practical and experiential workshop for developing coaching and clinical skills, tools and personal and spiritual insight. 
Facilitated by Jodie Gale MA.
This course is designed as an introduction to the fundamental methodology of psychosynthesis as an integrative, holistic and neuro-psycho-spiritual model of the psyche. It is of particular interest if you or your clients are attempting to understand and integrate relational, personal and spiritual experiences and dilemmas. It provides a solid framework for finding a sense of value, meaning and purpose out of life suffering.
---
COURSE CONTENT
From a neuro-psycho-spiritual perspective, this psychosynthesis trauma training will teach you about:
working with the whole psyche: the past (pre-personal), the present (personal) and the potential inherent within (transpersonal)
working at a deeper, broader and higher level with your coaching or counselling clients
balancing and integrating body, feelings, mind and soul/Spirit
recognition and harmonisation of subpersonalities: the parts and the whole
mindfulness: disidentification from the parts and identification whole self/Self
to see with bifocal vision: the personal and the spiritual
how to work with both personal and spiritual crises
facilitation of Self realisation and spiritual awakening
the processes of personal and transpersonal will
the relationship between I-Thou and the universal whole
creative Self-expression and the psychosynthesis stages of will and change
tools to work with the neural networks of the emotional/spiritual brain
a neuroscience model for using unconscious process to develop potential and align with life's purpose
neuroscience, spiritual empathy and psychosynthesis
---
WHO IS THIS COURSE FOR?
Psychosynthesis trauma training and continued professional development workshops are for psychologists, social workers, counsellors, psychotherapists, mental health workers, life-coaches, business-coaches, psychiatric nurses and alternative health practitioners who wish to add depth, meaning and psycho-spiritual understanding to their current discipline. Due to this course being experiential, it is also an opportunity to deepen your own inner journey.
This course is also useful for organizations: Course material can be modified to meet your company and clients' specific needs (e.g a focus on addiction, working with specific groups of people).
---
WHAT CAN YOU EXPECT?
All psychosynthesis courses are a combination of experiential exercises and theory. Other methods include the use of guided imagery, symbolic artwork, journaling, meditation, mindfulness techniques and small and large group work.
You will also receive a handbook of psychosynthesis exercises to use with your clients.
Psychosynthesis and the Connection with Neuroscience will provide an opportunity to enrich and deepen your personal, professional and spiritual development. It will also provide you with a clear and cohesive framework for counselling clients who present with both psychological and spiritual issues.
ABOUT THE COURSE FACILITATORS

Jodie Gale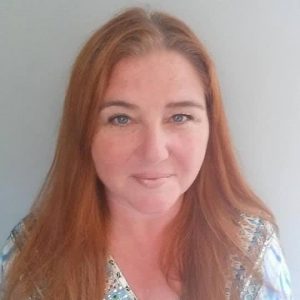 Jodie Gale MA. has a Cert. Professional Supervision (Clinical), MA. Psychosynthesis Psychotherapy, Dip. Psychotherapy, Dip, Psych. Therapeutic Counselling, B. Social Work, Cert IV Training & Assessment, Cert Eating Psychology, CMCAPA, ARCAP Reg, PACFA Reg. Jodie trained at the Institute of Psychosynthesis in London and has over 20 years' experience in psychosynthesis theory and practice. She is a leading specialist in the field of addiction, eating disorders and women's emotional, psychological and spiritual health and well-being. Jodie is passionate about putting the soul back into therapy!
WORKSHOP TESTIMONIALS
"I loved the visualisations and experiential exercises – especially the house/levels of the psyche visualisation"  – Social Worker, Palliative Care
"At last, a coherent model for working with psychology and spirituality" – Gestalt Psychotherapist in Private Practice
"I was deeply moved by the experiential elements of my psychosynthesis training – life changing!" – Counsellor, Mental Health Team
"Such an interesting taster workshop on psychosynthesis. I thoroughly enjoyed learning about the overall framework and the deep experiential exercises. Jodie is a highly skillful therapist. The only problem was that the course was only for one hour – I want more! – Psychotherapist in Private Practice
"Jodie is a great presenter and has such a great depth of knowledge. Highly recommend her workshop on mindfulness" – CERT IV Trainer
SIGN UP HERE TO BE NOTIFIED OF OUR NEXT COURSE DATES